Ford reduces the use of rare earth metals in lithium-ion batteries for hybrids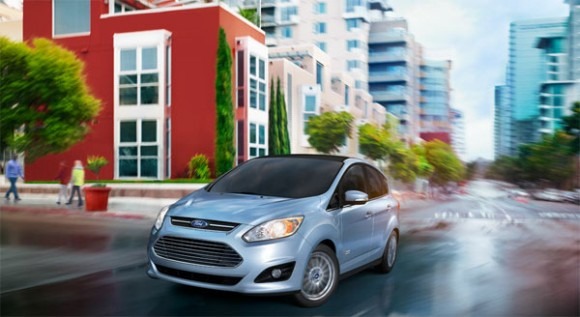 Many manufacturers who are heavily into battery production, and usage are doing all they can to reduce their need for rare earth metals. China has the majority of the world supply of rare earth metals and has been increasing its grip on the materials to drive prices up. Ford has announced that its new lithium-ion batteries were designed to reduce the use of rare earth metals.
The batteries will be used in Ford's Fusion Hybrid and the C-Max Hybrid. Ford says that the batteries it uses in these hybrid vehicles are more efficient and more powerful and will reduce Ford use of rare earth metals by up to 500,000 pounds annually. Ford says the rare earth metal Dysprosium, the rarest and most expensive used in Ford vehicles, has been reduced by about 50% in the batteries.
Not only does reducing the need for rare earth metals reduce Ford's dependence on foreign materials; it also allows the company to make their hybrid vehicles cheaper. Ford says that by reducing the rare earth metals it needs in the battery packs the cost of its third-generation hybrid technology was reduced by 30%. That reduction in costs in battery manufacturing is one of the main factors Ford attributes the C-Max Hybrid's $25,995 starting price too.
Before moving to lithium-ion batteries with a reduced need for rare earth metals, Ford used nickel-metal-hydride batteries in its vehicles. Lithium-ion batteries are 50% lighter and 25 to 30% smaller than comparable nickel-metal-hydride batteries. That means that the vehicles the batteries are used in can be made lighter resulting in better fuel economy and longer driving range for electric vehicles. Ford has also reduced the use of rare earth metals by 50% in the magnets that are used in the hybrid systems electric machines.