Ford recycling bottles from CES for Ford Focus Electric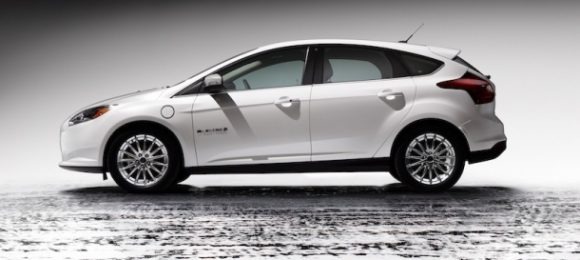 Those attending CES will benefit Ford's Focus Electric, which are slated to leave assembly lines in March. Repreve, made by Unifi, is a blend of post-industrial fiber waste and post-consumer waste. Starting this year Repreve will be used in the Focus' seating material. To do this Ford plans to divert about 2 million post-consumer plastic bottles. Of the 2 million plastic bottles, the equivalent of 22 will be used in in each Electric Focus.
Beginning with the North American International Auto Show and Consumer Electronics Show, the two companies will be collecting plastic bottles made of polyethylene terephthalate (PET). The Focus Electric is the first vehicle with interior materials made of 100% clean technology. So, if you're in attendance at either the Auto Show in Detroit or CES in Las Vegas, be sure your plastic bottles make it into a recycling bin!
This is not Ford's first move towards the use of cleaner technology. The next time you sit in a Ford, remember that even the seat cushion has been made eco-friendly. Many vehicles include soy foam seat cushions and head rests. The seat is then finished with recycled yarns on seat covers. Even the outside touches of most vehicles are made from recycled materials to form underbody systems. Although 90% of a single vehicle is recyclable, Ford is working to put that to 100%.