Ford recalls 50,000 120-volt convenience charge cords over fire risk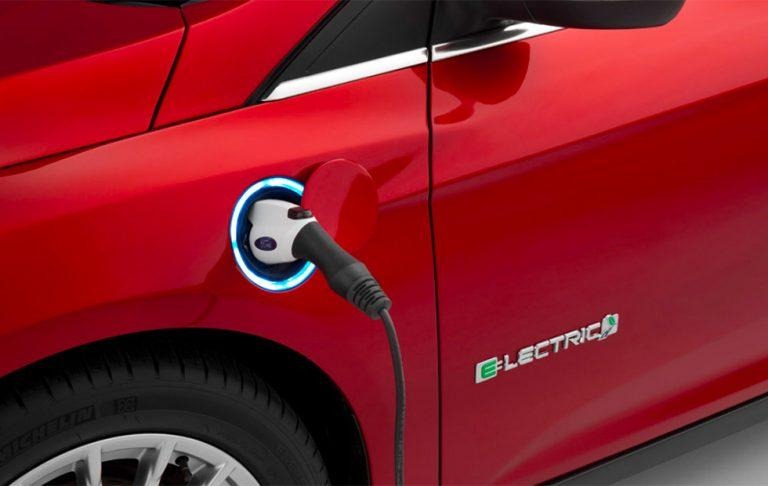 Ford has announced two recalls, one involving 50,000 120-volt EV/hybrid chargers, the other concerning power supply cable fasteners that may have been improperly secured. The first recall, says Ford, is necessary due to the risk of fire, while the second recall could potentially result in an electrical surge that also presents a fire risk.
The 120-volt EV convenience charge cords recall involves some 2012 to 2015 Ford Focus Electric, the 2013 to 2015 Ford Fusion Energi, and the 2013 to 2015 Ford C-MAX Energi. The convenience charge cords provided with these vehicles may cause high temperatures when used with an AC outlet that isn't a dedicated circuit or that is worn or corroded.
The higher heat could possibly result in a fire; Ford says it is "aware of some fire reports" concerning the issue. Of the recalled cords, about 49,197 are located in the US and another 1,327 are located in Canada.
Owners of the recalled vehicles will be notified about the issue via mail. Ford will replace the original convenience charge cord with a new version that features a thermistor, which will prevent charging if the temperature gets too high.
As well, some 2018 Ford Edge, 2019 Ford Flex, 2018 Lincoln MKX, and 2019 Lincoln MKT vehicles are recalled due to the aforementioned power supply cable fastener. According to Ford, the nut that fastens this cable to the alternator or starter may not have been fully tightened or could have been cross-threaded.
Ford says 87 recalled vehicles are located in the US and seven are located in Canada. Owners will be able to have the vehicle inspected at a dealer who will tighten the nuts if applicable.
SOURCE: Ford