Ford Ranger will monitor blind spots around your trailer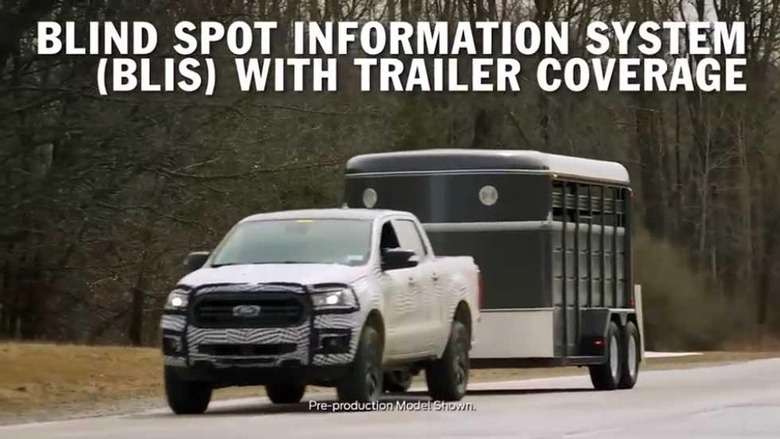 All vehicles have blind spots, those areas where a big car can hide on the highway making accidents more likely. Some new vehicles have a blind spot detection system integrated specifically to warn drivers if there is another vehicle lurking in those hard to see areas. Ford will have a blind spot monitoring or BLIS system on the new Ranger truck that monitors more than the truck's own blind spots.
The BLIS system is also able to monitor the blind spots around the trailer the Ranger owner may be towing. Since trailer towing is very common for many truck owners, this system will be a big help to drivers. The system uses radar housed in the taillights of the Ranger that monitor blind spots all the way back to the trailer.
Ford also integrates tech into the BLIS system that can warn the driver if a vehicle is coming as they back out. Ford's video below shows how the driver will program the system. It supports up to three trailer profiles.
The driver picks the trailer length from a list and the system does the rest of the work. The BLIS system is standard on Ranger XLT and Lariat models. The 2019 Ford Ranger will go on sale early next year according to Ford.
The coolest of the Ranger models that we are looking forward to is the Ranger Raptor. This is a baby Raptor that will bring performance to the small truck segment.
SOURCE: Ford