Ford outs 2013 Boss 302 Laguna Seca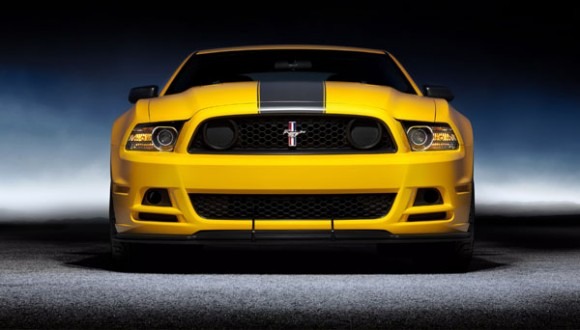 I have mentioned that I have a 2012 Boss 302 before and when we covered the Dallas Auto Show a while back we put together a nice video of the 2012 Boss 302 Laguna Seca. I agree with most people in that the 2012 Boss 302 LS cars had some not so great color schemes to choose from. Ford is changing the Boss 302 and other Mustangs up for 2013 and the unveil of the 2013 Boss 302 Laguna Seca was made today in LA.
I'm not so sure how I feel about the changes to be honest. The car looks very good from the front, but it looks almost just like a Shelby GT500. If I wanted a GT500, that is what I would buy. I wish it were set apart more from the GT500 style wise. The hood is changed with the power dome leaving and a new vented hood being added. The roof of the 13 Laguna Seca is also body color rather than black.
The 13 models get reflective hockey stripe graphics like the 70 Boss 302's received. The back of the car sees new taillights with LED surrounds. I will definitely need to see those in person to pass judgment. Other than the body and color changes, the car also gets HID headlights and Sync. The car also gets a new instrument cluster with a LCD screen that has Track Apps for performance monitoring on the track. Otherwise, the 13 car is the same as the 2012 Boss 302 cars. Pricing is unannounced at this time.