Ford GT Race Car to compete at Le Mans in 2016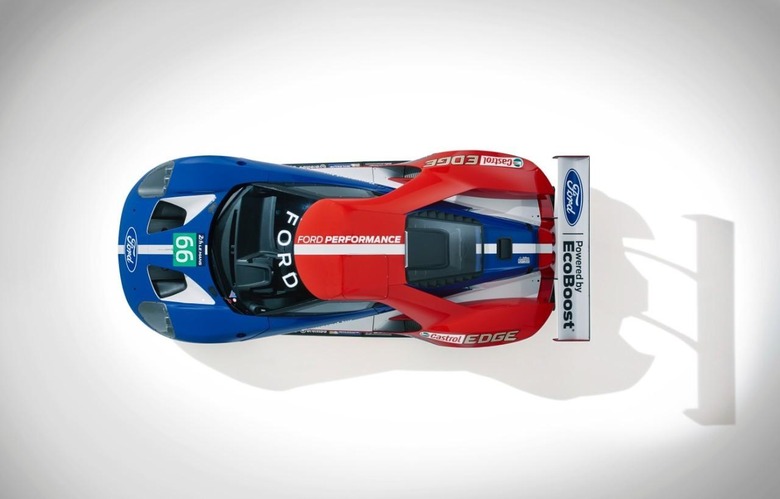 Ford has introduced its new GT race car for Le Mans 2016, pointing toward its past victories and announcing that it will be competing in the LM GTE Pro class. Such is to commemorate its 1966 victory's 50th anniversary, and to perhaps gain another bragging right. Says the auto maker, this new GT race car is based upon its new supercar that will be arriving in 2016 and that was introduced this past January. Video and full gallery after the jump.
Ford boasts that its GT race cars came in first, second, and third at the 1966 24 Hours of Le Mans, and that it held its victory in 1967, 1968, and 1969. The auto maker no doubt hopes to repeat its victories yet again. This race car kicks off Ford Performance group's plan to launch a dozen new performance cars by the year 2020.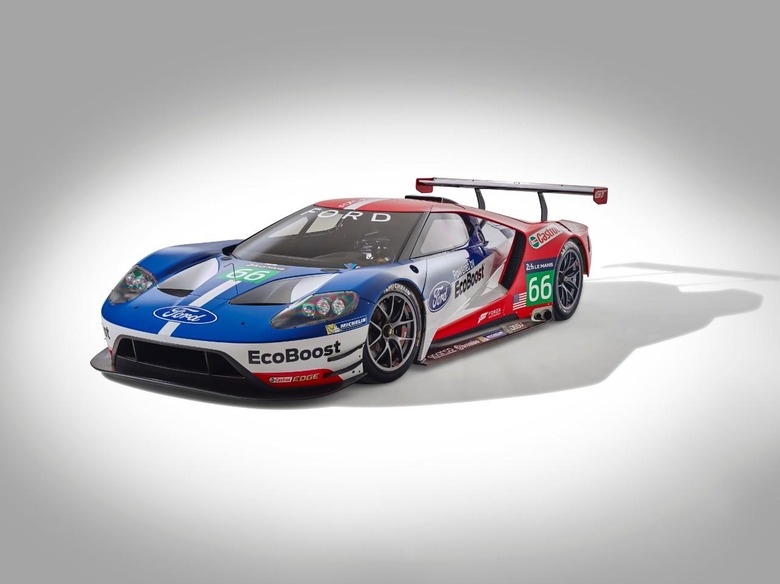 With the Ford GT race car comes new innovations, says Ford, that it believes will extend beyond its LM GTE Pro efforts and ultimately benefit all of the auto maker's cars. Included among this are lightweight composites like carbon fiber for a light chassis, EcoBoost tech for efficiency, improved aerodynamics, and more.
Says Ford's group VP of Global Product Development Raj Nair, "As we developed the Ford GT, from the outset, we wanted to ensure we had a car that has what it takes to return Ford to the world of GT racing. We believe the Ford GT's advances in aerodynamics, light-weighting and EcoBoost power will make for a compelling race car that can once again compete on a global stage."
Check out the SlashGear Cars Hub for more!