Ford GT heading to CES 2016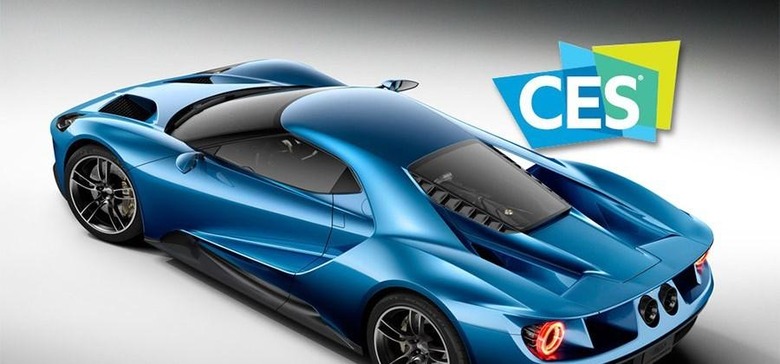 Ford has announced that it will have its new super car called the Ford GT on hand at CES 2016 when the show kicks off in about a month. Ford being on hand at CES isn't anything new, the show has increasingly turned into a place where automakers not only show off their cars, but at times unveil new tech.
Ford will also be talking about its Ford Smart Mobility plan at the electronics show highlighting its views on how it can change the way the world moves and new solutions in autonomous vehicles among other things. The Ford GT was named the official vehicle of CES 2016.
The GT was chosen for its EcoBoost performance, aerodynamics, and carbon fiber construction. If you are in the dark on the Ford GT, it uses an EcoBoost V6 engine that makes 600hp and still has impressive efficiency. That fuel economy and performance are thanks to the endurance racing derived powertrain.
The EcoBoost V6 is mated with a seven-speed dual-clutch transaxle offering nearly instant gear changes. The car is big on aerodynamics with an active rear spoiler keyed to driver input and speed. Inside the car the GT uses a F1-like steering wheel with necessary driver controls integrated onto the wheel, there aren't any stalks for turn signals to give unfettered access to the shift paddles. Word is production of the Ford GT will be limited to only 100 units in the US.
SOURCE: Ford