Ford Gives F-150 a sport mode borrowed from the Mustang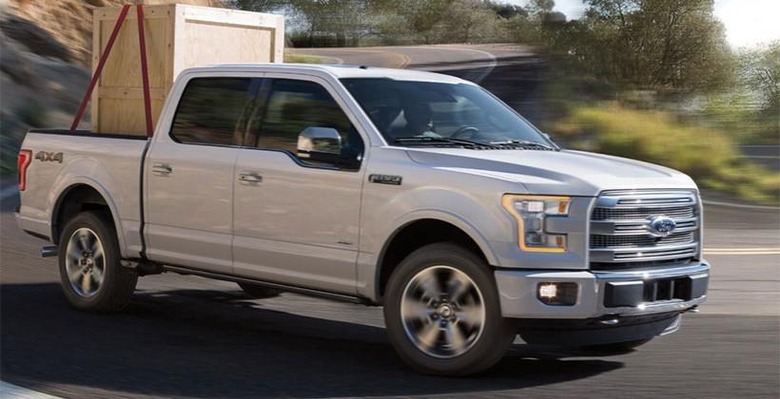 The hallmark of the 2015 F-150 truck is the switch to aluminum body panels from steel, shaving 700 pounds off the truck for more performance and fuel efficiency. To make the truck perform even better Ford has announced that it has added a new Sport mode to the truck. This mode is on-demand and borrowed from a similar feature in the Mustang.
Sport mode is available with any engine option in the F-150 range and operates in 2WD, 4WD automatic, and 4WD high settings. The feature is activated by pressing the tow/haul button twice. Ford says that the feature was developed on the Mustang but since engineers often worked with the Mustang and the new F-150 back to back, the Sport mode feature was ported to the truck.
When the sport mode is activated, it changes the frequency of shifts from the transmission. That allows the truck to stay in the ideal rpm range for performance longer. Sport mode reduces the need to step on the throttle to keep the engine in the peak torque mode giving faster acceleration with less pedal travel.
Ford says that the sport mode adds a feel to the truck similar to what drivers would feel with aftermarket modifications. The big benefit is that the warranty stays in place with Ford's sport mode. It sounds like this feature is already in place on 2015 F-150 trucks ready to be activated.