Ford Focus ST performance upgrade kit makes 275hp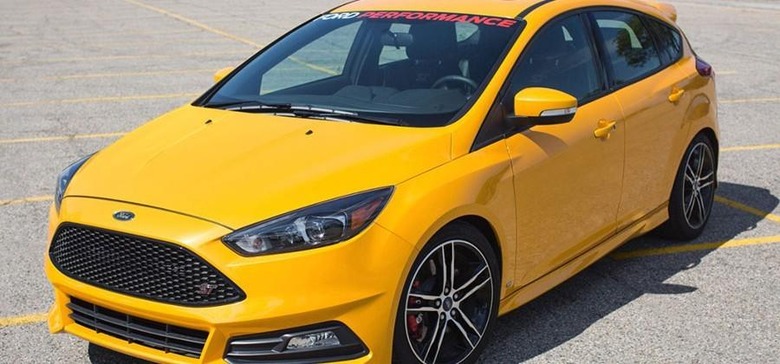 Traditionally anything you do to a car to upgrade the power from factory levels will void your warranty. That won't stop most automotive enthusiasts, but it does stop a few folks from modifying their cars. If you own a Ford Focus ST, Ford has a new performance upgrade kit that will give you some more power to play with and allows you to keep your factory warranty intact.
The performance upgrade kit for the 2015 Focus ST ups power output to 275hp and 296 lb-ft of torque. That is a gain of 23hp and 26 lb-ft of torque compared to stock. The performance upgrade kit is the MP275 kit and is designed to work with 93-octane fuel.

Parts and tuning have to be performance by an authorized Ford performance technician to retain the factory warranty. The main competent that delivers more power is a revised ECU tune that will deliver a more aggressive engine mapping program with better throttle response.
The kit also leaves the car emissions legal in all 50 states. The kit includes the mountune induction kit, high-flow intercooler, monotune mTune handset, and all installation hardware. The factory performance kit isn't exactly cheap at $1,900 each plus installation, but it's one of the few upgrade options that leave your warranty intact.