Ford Focus RS to get multi-part, behind-the-scenes documentary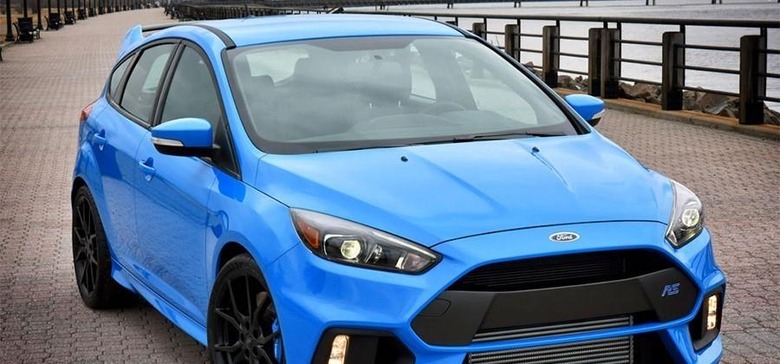 Ever wonder what the process of designing and developing a sports car is like? Well, Ford is soon going to give viewers interested in the new Focus RS a look behind the curtain, as they've announced a multi-part, behind-the-scenes documentary for the vehicle, titled "Rebirth of an Icon." Ford explains the video series will reveal to story behind the performance model of its four-door coupe, including the design, premiere, and testing process.
The eight-part series will see an episode released each week, starting September 30th. Along with the announcement, Ford has released a trailer to give a taste of what the documentary will be like.
Featured in the documentary will be performance stunt driver Ken Block of Gymkhana fame, as he served as a consultant to Ford on the Focus RS. Viewers will get to see the car's testing process in environments such as the icy Arctic and the heat of Arizona, as well as in a crash performance lab.
Episodes will cover each stage of the car's development, from initial concept and design, to extreme condition testing, to refining performance prior to final production. The series will even reveal the evaluation from Ford Group Vice President, Global Product Development, and Chief Technical Officer Raj Nair.
The documentary should be prove entertaining to those interested in the development of performance cars. If anything, it will at least be an in-depth promotional tool for the new Focus RS, which is set to become available in early 2016. The car features 350 horsepower, is capable of reaching 0 to 62mph in 4.7 seconds, and is powered by a custom version of Ford's 2.3-liter EcoBoost engine.