Ford Focus RS Heritage Edition is the last hurrah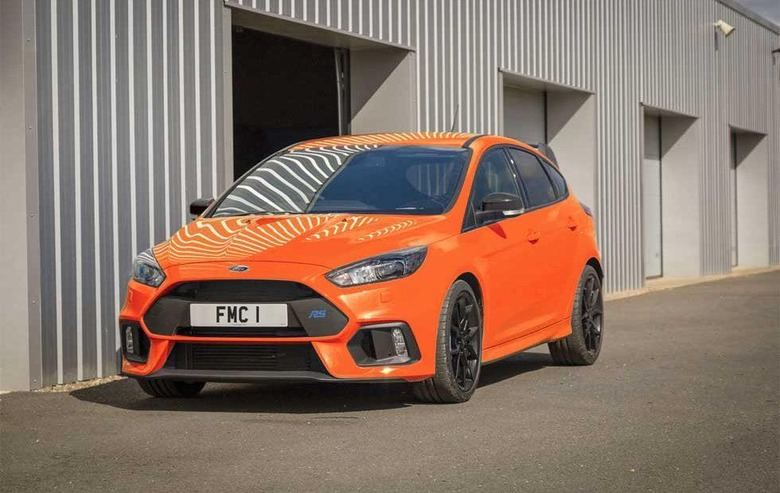 Ford is set to end production of the awesome Focus RS sports car in April. While that is sad for fans of the car, it does mean that the last hurrah for the AWD performance car will be a cool special edition. You can only get it in the UK, so US fans be very sad.
The special version of the car is the Focus RS Heritage Edition and only 50 units will be made. They will be the very last 50 cars to roll off the assembly line in Saarlouis, Germany. The idea behind the special edition is to celebrate 50 years of the Escort badge in the UK.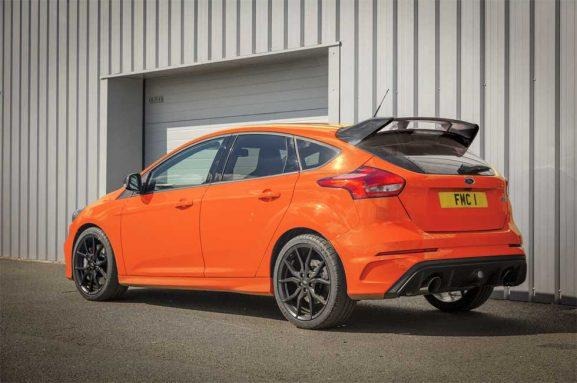 The sexy ride will only be offered in a bright orange color called Tief Orange. That color is exclusive to the Focus RS Heritage Edition and looks very cool on the car. Other than that orange paint, the car also gets gray brake calipers, black forged alloy wheels, and contrasting black door mirrors and rear spoiler.
Inside the car are Recaro seats, heated steering wheel, privacy glass, rear parking sensor, and a sunroof. Heritage Edition buyers get a 2.3L EcoBoost engine with Mountune upgrades that pumps out 370hp and 376 lb-ft of torque. The car also has a limited slip mechanical diff.
The Heritage Edition will sell for £39,895, which is about $55,000 were the car to be offered stateside. If you want one of the normal Focus RS cars available in the US only 1,000 will be imported for the 2018 model and they are sure to have massive markups on them. We had a chance to review the 2017 Focus RS and came away impressed.
SOURCE: Motortrend