Ford faces 1m+ recall expansion over worrying transmission flaw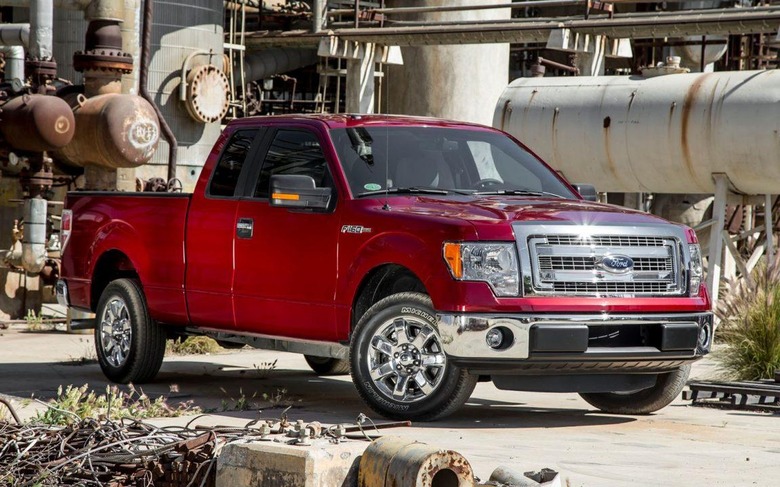 Ford may be forced to add more than a million vehicles to a previous safety recall, after reports that several more models – including the best-selling F-150 truck – could be impacted. The 2016 recall affected 153,000 vehicles at the time, spanning trucks and SUVs from the F-150, Expedition, and Navigator, to the Mustang, from the 2011 and 2012 model years.
Now, the National Highway Traffic Safety Administration (NHTSA) has confirmed, that tally of recalled vehicles might increase more than ninefold. Up to 1.4 million examples of the trucks and SUVs, not only from the current model years impacted but expanding to 2013 as well, could well be affected by the same problem, USA Today reports.
It's no small issue, either. Ford identified a problem with the automatic transmission, which could see it unexpectedly downshift into first gear. Blamed on an intermittent Output Speed Sensor (OSS) failure, that happened regardless of the current speed of the vehicle, causing it to suddenly slow down significantly and the rear tires to potentially slide or lock altogether.
Ford's fix was a reprogramming of the powertrain control module, flashing it with updated software. That hasn't necessarily done the trick, however. Indeed, the NHTSA says that it has received complaints from some owners that, even post-update, the transmission still exhibits problems.
The NHTSA is now undertaking an investigation of the problem, which Ford says it's cooperating with. It's not the first problem the affected model years have shown, however. Other recalls have addressed a failure of some trucks to light their reversing lamps, even when the transmission has been shifted into reverse, potentially giving other traffic and pedestrians behind no warning that the driver was about to back up.
It's unclear when we'll know for sure if Ford does have to expand its recall. Should that be the case, it will be required to contact all currently-registered owners of affected vehicles and offer them whatever fix has been organized free of charge.