Ford F-150 drivers allege brake failure, NHTSA investigates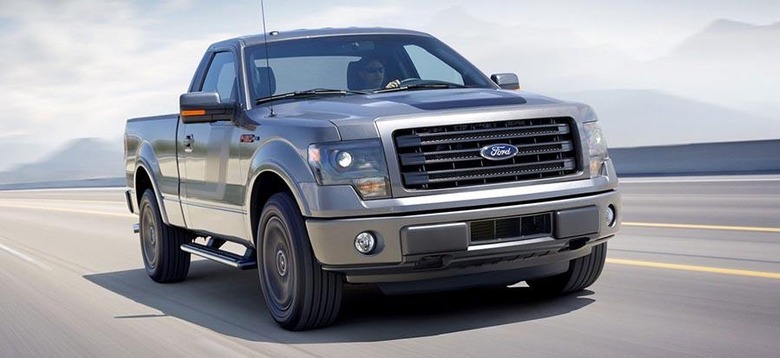 The National Highway Traffic Safety Administration has announced an investigation into complaints that some 2013 and 2014 model year Ford F-150 trucks can experience brake failure. According to the NHTSA, the issue could affect about 420,000 of the 3.5-liter V6 pickups; it has received 33 complaints about the possible issue so far, with some drivers reporting their trucks suffered "complete" braking failure, a few instances of which reportedly resulted in crashes.
The reports from drivers state the brake pedal could end up going completely to the floor with the trucks still failing to brake. As well, the brake warning lamp turns on in some cases, and in some cases the master cylinders reservoir loses fluid though no leak is visible.
Some drivers who took their trucks to a mechanic say they were told the issue was the master cylinder losing fluid into the brake booster. Complaints about the problem are reportedly increasing in number, prompting the NHTSA to look into the matter. Some affected owners have been forced to replace the brake booster pump and the master cylinder.
Of the 33 complaints, 31 of them were received in 2015, and 20 of those came in the last handful of months. Of the F-150 trucks Ford sold from 2013 to 2014, the brake issue could potentially affect up to 36-percent of them. Ford is required to send the NHTSA requested documents by April 20; failure to do so could result in a multi-million dollar fine. Ford has stated it is cooperating with the investigation.
SOURCE: Detroit News