Ford Escape Gets New Fuel Efficient Engines For 2012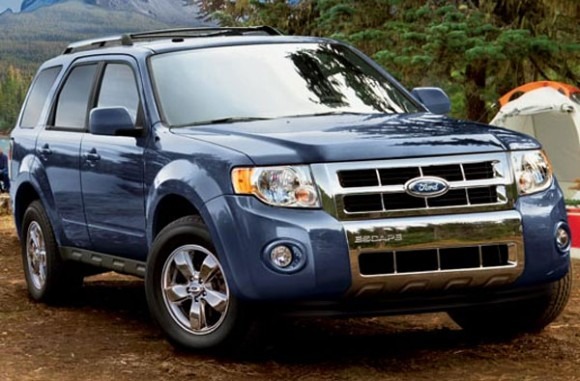 Ford has announced that the Escape will be getting three four cylinder engine options in the 2012 model year with two of them being powerful and fuel efficient EcoBoost offerings. Like all the other EcoBoost engines in the Ford range the big draw is that they make power equal to larger engines, but use much less fuel. The Escape will be getting two EcoBoost options in 2012 along with a 2.5L Ti-VCT engine.
The two EcoBoost options will include the 1.6L EcoBoost that will debut in North America inside the Escape. The other EcoBoost option will be a 2L offering. The 1.6 is rated for 31 mpg by the EPA. Ford is mum on the numbers for the engine, but they claim it has similar output when compared to the larger 4-cylinder offerings from competitors.
The 1.6L EcoBoost has been in use inside vehicles in Europe already. Ford has also announced that it will be offering a hybrid version of the C-MAX. The C-MAX is the first Ford hybrid to use a hybrid transmission and lithium battery system that Ford build in house. A plug-in Hybrid version of the C-MAX will also come to the US in 2012.