Ford Dynamic Shuttle pilot program moves employees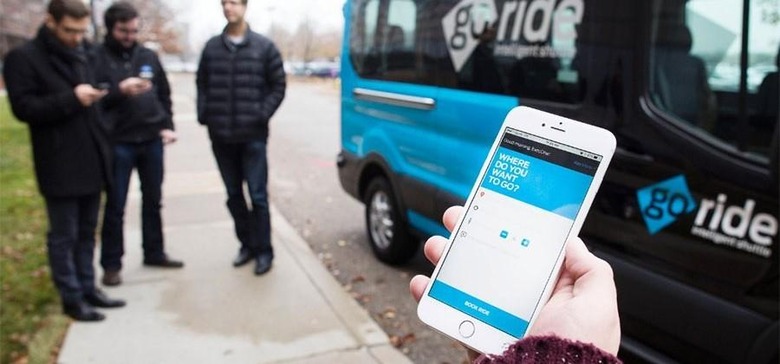 Ford has a pilot program underway to help shuttle workers around its campus in Dearborn, Michigan. The pilot program is the Ford Dynamic Shuttle and it allows the workers to hail a shuttle to take them wherever they need to go on the campus. The Dynamic Shuttle experiment was announced back in January of this year and is just now kicking off its pilot program.
Ford's shuttle service gives it a platform to test ideas that may one-day lead to mobility solutions to help folks in cities avoid traffic and have more public transportation options to choose from. The pilot program is using four Ford Transit vehicles.
The program is expected to expand to more shuttle vehicles in Dearborn to increase the number of riders as the performance of the software is improved and fleet data is gathered. For now riders of the shuttle use a dispatch-based service to route the shuttle, buy a web portal and smartphone app are in the works for next quarter.
Once a rider is requested, the Ford software has an algorithm that determines the shuttle in the fleet best suited to the request without extending the ride time of passengers already on board the shuttle. That means that the shuttles don't have set routes, the routes vary depending on where the riders want to go.