Ford delivers 2020 Ford Mustang Shelby GT500 CS0001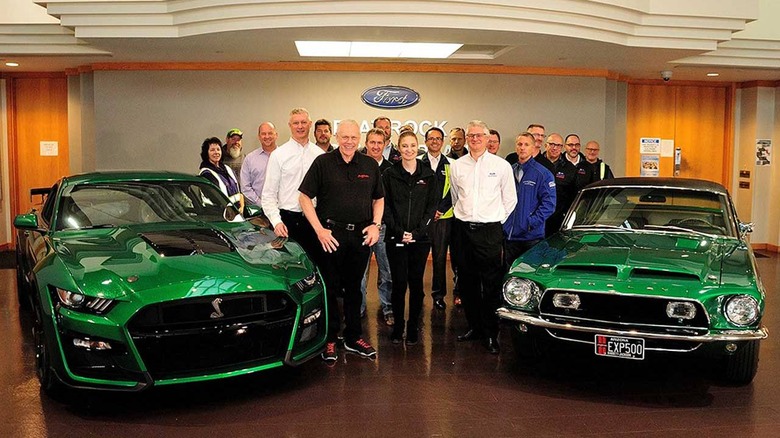 Ford is a big supporter of juvenile diabetes research and often donates the very first serial number of special cars, like the 2020 Ford Mustang Shelby GT500, to be auctioned off. This is precisely what the automaker did with 2020 GT500 CS0001 sending the rights to configure the car as the buyer wished to Barrett-Jackson earlier this year.The winner of that auction was none other than Craig Jackson, the Jackson in Barrett-Jackson auctions. He paid $1.1 million for the rights to the first production 2020 GT500, and he asked for something special in the car. Jackson also happens to own the 1968 Shelby EXP500 prototype known as Green Hornet. Jackson wanted Ford to paint his new 2020 GT500 in the same shade of green as the 1968.
Jackson says he had no idea what an undertaking that request would be, but BASF and Penske made it happen. The car was sprayed with a Lime Green base that was topped with Candy Apple Green. Ford also hand panted EXP500 on the side of the car, just as Green Hornet has.
Jackson plans to display the 2020 GT500 alongside the 1968 original Green Hornet at the Scottsdale auction in January for all to see. Jackson's bid of $1.1 million for the car brought the total that Ford has raised for JDRF to $6.8 million.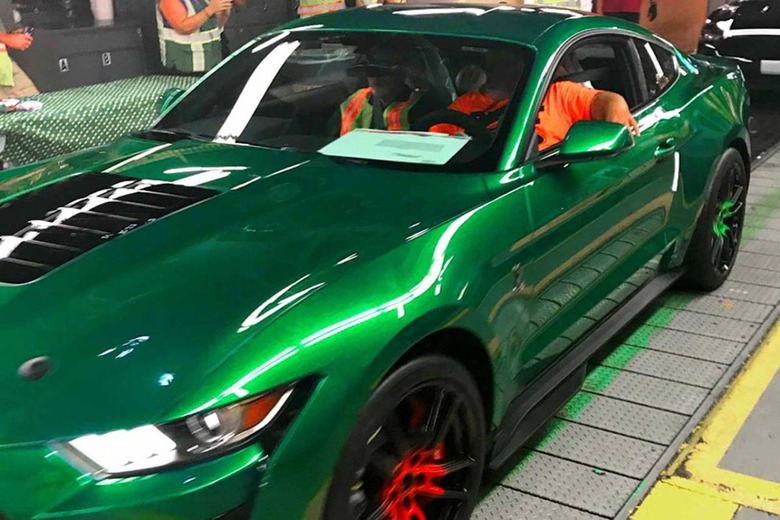 Jacksons winning bid also allowed him to travel to the Flat Rock factory where Mustangs are built to watch his car come together. The car rolled off the assembly line at the end of October. It's an enthusiasts dream to see their car built at the factory and the green looks fantastic on the car.