Ford debuts 2013 Shelby GT500 convertible in Chicago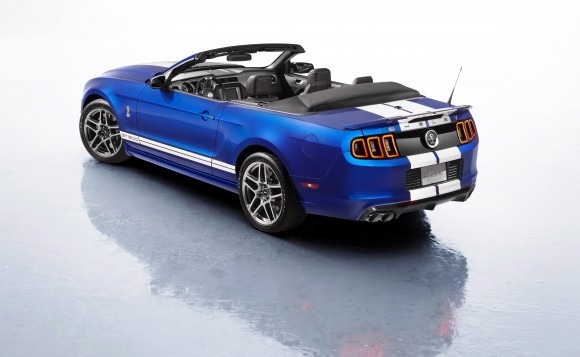 We previously talked about the 2013 Shelby GT500 coupe with its gargantuan 650 hp supercharged V-8 engine and 600 foot-pounds of torque. Ford intends to offer that massive power in an open-top version as well for muscle car fans who want the wind in their hair at triple digit speeds. The 2013 Ford Shelby GT 500 convertible has debuted at the Chicago Auto Show and is helping to celebrate the 20-year history of the Ford Special Vehicle Team or SVT as it is known.
Ford says the 2013 GT500 convertible when equipped with the optional performance package is faster around the track than the outgoing model. When Ford hooned the 2013 GT 500 convertible around Sebring International Raceway, the 13 model is 3.5 seconds per lap faster than the 2011 and 2012 models. The 650 hp engine certainly helps that, as did the special SVT Bilstein electronic adjustable dampers that are available in the performance package. The special dampers change between normal and sport modes at the push of a button.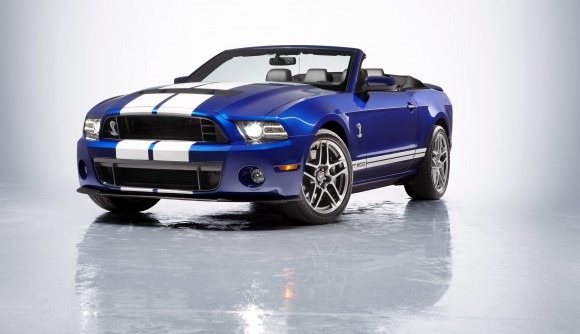 The convertible also gets an improved Brembo braking system with six piston calipers in front and larger front and rear rotors. The convertible can also be optioned with special track package including an external engine oil cooler, a rear differential cooler, and a transmission cooler. It should make for one of the highest performing convertibles ever produced by Ford.