Ford Bronco making a comeback with production slated for Michigan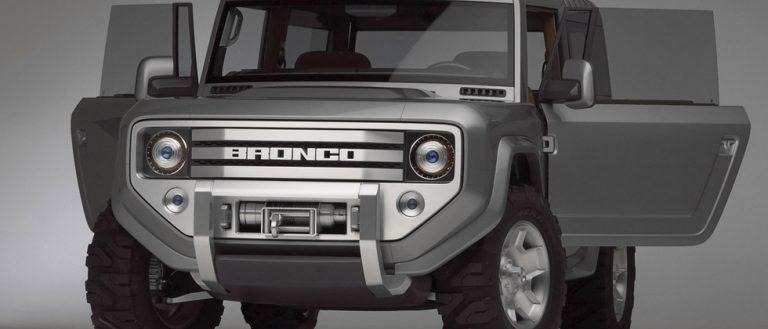 It's been quite some time since we've seen Ford release a new entry in the Bronco family. To be a little more precise, we haven't seen a new Bronco since 1996, though new concepts and rumor keep popping up from time-to-time. That's all set to change, with Ford revealing that it has plans to revive the Bronco.
That confirmation comes in a longer Detroit Free Press write-up about the Ford company and its battle against Presidential candidate Donald Trump's claims that it's moving jobs to Mexico. While Ford does have plans to move some small car production to Mexico, it claims that jobs here in the US will remain unaffected.
UAW Local 900 plant chairman Bill Johnson confirmed work on a new Bronco in speaking to the Detroit Free Press, and also noted that production will take place in Michigan. "We hate to see the products go to Mexico," Johnson said, "but with the Ranger and the Bronco coming to Michigan Assembly that absolutely secures the future for our people a lot more than the Focus does."
So there you have it: the Bronco will be making a return and it'll be produced in the Mitten. Previous rumors have claimed as much, stating that we'd see a new Bronco hit the scene in 2020. We'll have to wait for further details from Ford to know when production will begin and what model year the company is aiming for with this new entry in the Bronco line, so stay tuned.
SOURCE: Detroit Free Press