2020 Ford Bronco is happening - based on US spec Ranger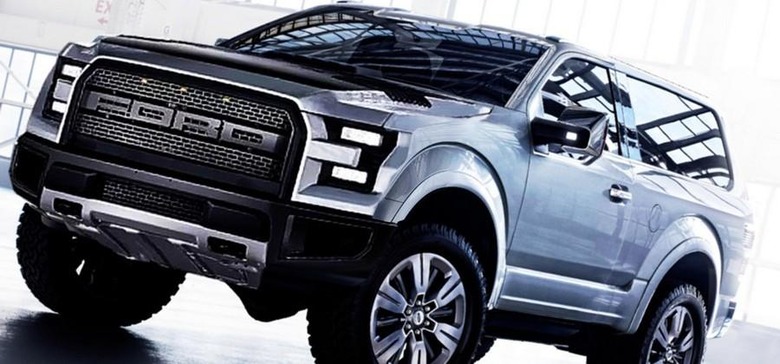 For a long time Ford and Chevy fought it out in the big SUV market with the Bronco and the Blazer. Both of those names eventually died off and then Ford started teasing Bronco fans with news and images of a Concept. Ford has now announced that the Bronco is happening, but not any time soon.
Ford is dropping $700 million to retool a Michigan assembly plant to build US spec Ford Ranger that will hit the streets in 2018. The Bronco will come later and use the same chassis with a likely launch date in 2020. It's worth noting that the plan to retool the factory for these rides is provisional and the UAW has to accept the terms of the deal.
The Ranger truck is currently being sold in other parts of the world. Whether or not the production Bronco will look like the concept seen here remains to be seen, but Bronco fans can certainly hope. Previous generation Broncos often had removable tops.
Whether or not that design cue will come on the new Bronco remains to be seen. It's not surprising that Ford wants the Ranger back in the US, the medium size truck market is hot now with Chevy, Toyota, and Nissan participating.
SOURCE: Gearheads