Ford bringing back buttons after touchscreen distraction fears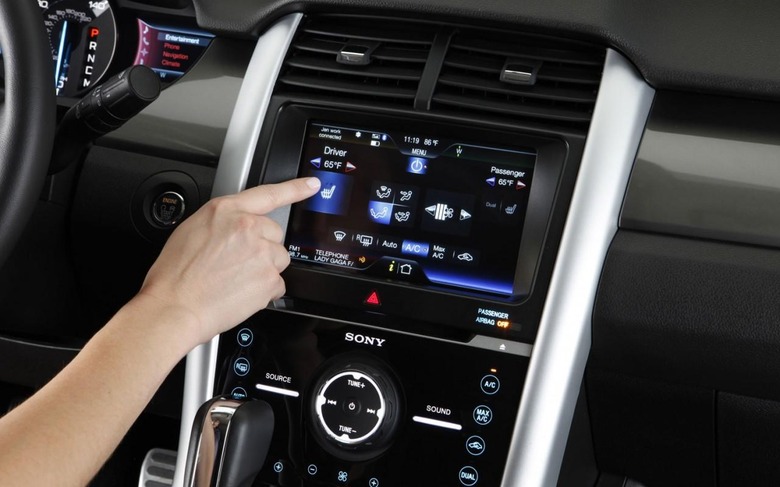 Ford plans to restore buttons and knobs to its high-tech dashboards, after drivers complained that touchscreen-centric infotainment systems made common tasks like adjusting volume demand too much attention. The car company still maintains that its SYNC and MyFord Touch systems, which see increasingly large LCD displays take center-stage in the dashboard, are popular among drivers, with 79-percent of new 2013 cars sold featuring the systems. However, as of the 2014 F-150, the finger-friendly – but potentially distracting – panels will be rejoined by more traditional controls.
"F-150 blends touch screen capability with traditional buttons and knobs," Ford said in a statement today, "a similar balance planned for future Ford vehicles."
However, Raj Nair, global product development chief at the car maker, filled in the background for the WSJ, saying that Ford had made sure "to spend a lot of time with customers to find what exactly are the areas that are bothering them." Among the common pain-points, he explained, were the hassles in changing radio channel or volume "through familiar knobs", those functions instead being handled by a touchscreen UI.
Ironically, the sheer popularity of the MyFord Touch and SYNC systems may be damaging Ford in consumer research such as the incoming J.D. Power & Associates Initial Quality Survey. Following the release of MyFord Touch, the car company's 2011 and 2012 rankings took a significant hit, something Ford believes may be because drivers of its vehicles are more frequently finding themselves in front of complex infotainment systems versus less-commonly-specified rival dashboard glitz.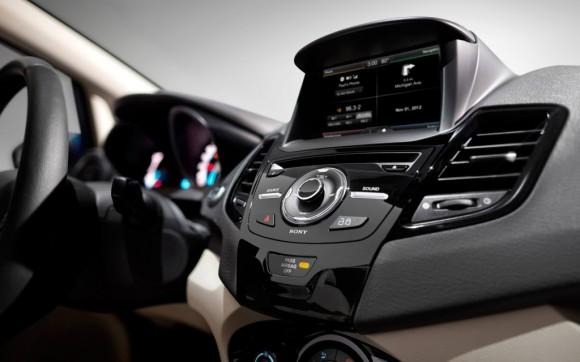 Several software updates have been pushed out over the past few years, with another expected to land over the summer. Meanwhile, Ford opened up its Sync AppLink Developer Program in January this year, inviting coders to cook up in-car apps that integrate with the vehicle's equipment and voice-control systems.
Ford SYNC AppLink apps hands-on demo:
Ford isn't the only car company taking a close look at how increasingly complicated equipment is controlled by the driver. Last year, the National Highway Traffic Safety Administration (NHTSA) voiced significant concerns that touchscreen dashboards were simply too distracting, making suggestions that there should be limits placed on the amount of button pressing and text displayed to the driver at any point.
Meanwhile, more recently, even hands-free technology – using voice-control systems that can read out messages and respond to spoken commands – has been found to be not as safe as initially expected. By monitoring brain activity of drivers using speech-to-text and other features, researchers discovered a higher propensity toward "inattention blindness", where a hazard – such as a pedestrian stepping out in front of the car – is seen, but the distracted driver takes longer to mentally process that information.
The outcome may well be a more draconian approach to exactly what technology is permitted in moving vehicles. The NHTSA has drafted recommendations for a blocking system that would actively prevent smartphones and other devices from being used in potentially distracting ways, ranging from annoying bleeps similar to those triggered when a seatbelt isn't being worn, to lock-down systems that would actually deactivate the contentious functionality.