Ford announces EVOS Concept at IFA 2011 ahead of Frankfurt Motor Show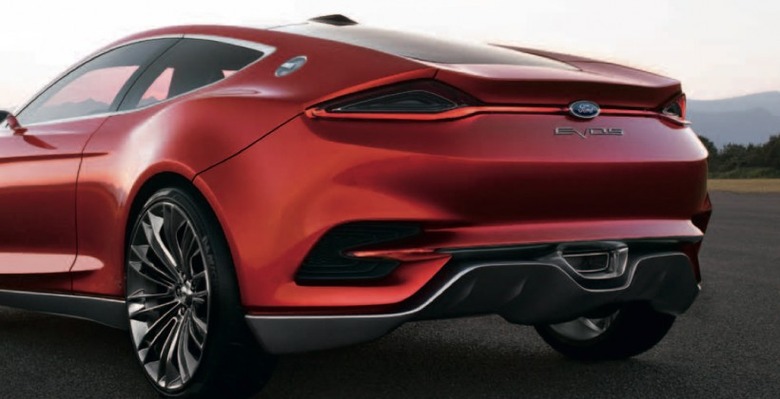 Ford is announcing its EVOS Concept vehicle at IFA 2011. The announcement comes ahead of the official global debut to take place at the Frankfurt Motor Show in September. The concept embodies Ford's new global design language and explores future vehicle and powertrain technologies, especially considering the benefits of cloud connectivity.
"The Ford Evos Concept unites three key elements which are at the core of our One Ford global product strategy: outstanding design, smart technologies and fuel economy leadership," said Derrick Kuzak, group vice president of Global Product Development
Connectiviy is of course a major area of focus with Ford aiming to create a more seamless lifestyle between the home, office, and car. However, Kuzak says that the idea is not to transform a vehicle into a smartphone. Instead, it is to provide a personalized and safe connection to the outside world in a manner that's specifically designed for the vehicle context.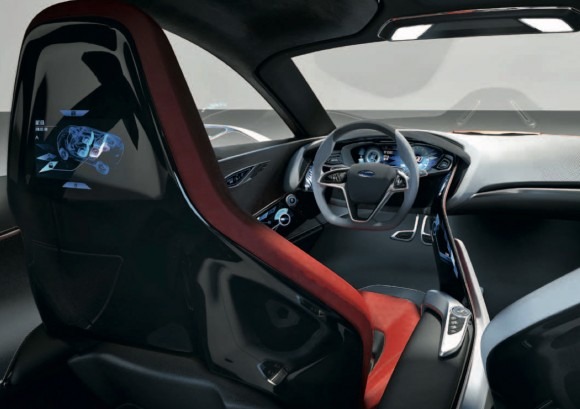 By connecting to the cloud, the vehicle can provide a similarly connected lifestyle for the driver as experienced at home or at the office. Ford is exploring how this connection combined with personalization options and additional data from the cloud can enhance the driving experience. For instance, a vehicle could automatically play the same music or news program that was just streaming at home. It could also automatically heat or cool interior temperatures before the driver gets into the car based on departure times set in the driver's calendar.
Other areas explored include enhanced driving experiences and driver wellness. Through adaptive technologies and the use of personal preferences and other data from the cloud, the vehicle can adjust handling and performance based on the road ahead and the driver's habits. The vehicle can also monitor the driver's wellness through technologies including heart-rate monitoring seats and allergy-free interiors.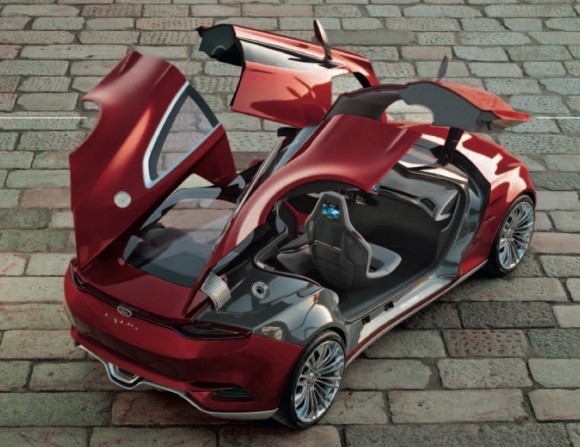 Additionally, the Ford EVOS Concept explores a cloud-optimized hybrid powertrain. The vehicle is equipped with a state-of-the-art lithium-ion plug-in hybrid (PHEV) powertrain that when combined with cloud connectivity can provide better fine tuning of performance and fuel efficiency.
Below are a series of videos that introduce the various features and technologies of the Ford EVOS Concept.