Ford and Waze team to project nav app onto in-dash screens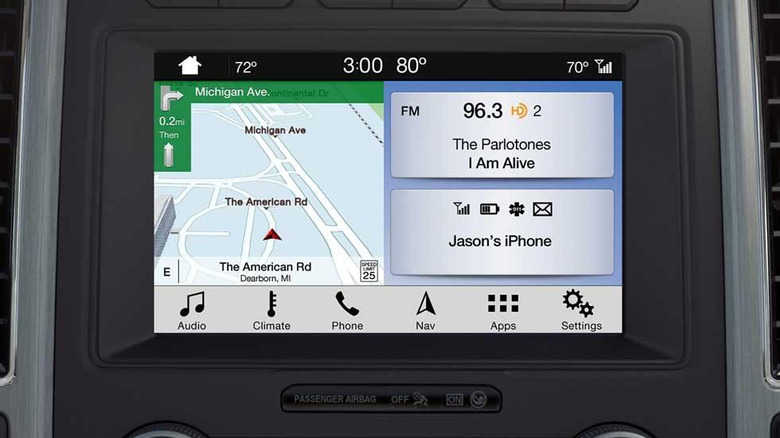 Ford and Waze have announced that they have teamed up to project the Waze app's real-time traffic and navigation service onto the in-dash screen in some Ford vehicles. The app is projected onto the touch screen in Ford vehicles via SYNC AppLink and it can be controlled with the user's voice.
The projection works with Ford vehicles that are Sync 3-equipped. In those vehicles, the drivers must connect the Waze-equipped iPhone to the USB port in the vehicle and then the app is projected onto the touchscreen. Waze can give information on routes for high-occupancy vehicle lanes, heavy traffic, accidents, and fuel prices.
Waze is a crowd-sourced app that is meant to allow users to share traffic information to make commuted easier. Users can notify others of accidents, hazards, or route changes that they might not know about otherwise.
Ford says that users need Sync 3 software version 3.0 or higher installed on the vehicle. The iPhone must be running iOS 11.3 and you need the Waze app. Android devices aren't supported at this time.
"We're excited drivers of Ford SYNC 3-enabled vehicles will now be able to use Waze for iOS right from their dashboard, getting access to features like planned drives, alternative routes, talk to Waze voice commands and more," said Jens Baron, product lead, in-car applications, Waze. "They'll also benefit from the best routes and most accurate ETAs, thanks to our global community of drivers on the go who update the map in real-time – helping our mission to one day eliminate traffic."
SOURCE: Ford