Ford and VW announce Argo AI deal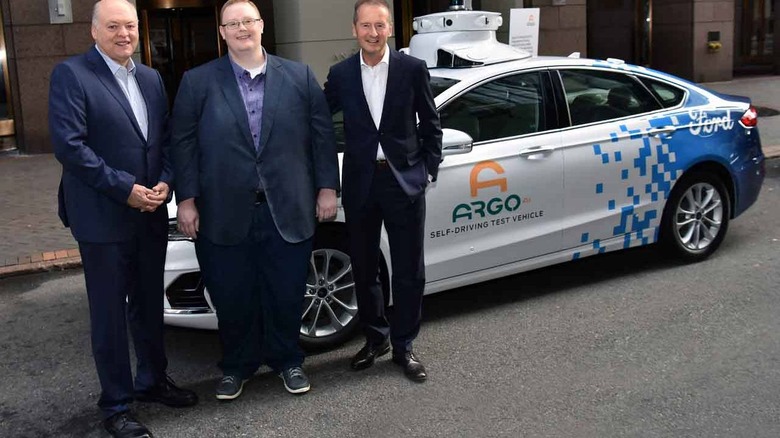 Ford and VW have been in talks for months now on possible tie-ups between the two automakers to help reduce the cost of developing new vehicles, among other things. VW and Ford have announced today that VW will be investing in Ford's autonomous auto division Argo AI. The exact amount of money that VW has invested in Argo AI is a mystery.
What we do know is that the investment values Argo AI at over $7 billion. Ford and VW will work with Argo AI to deploy the Argo AI self-driving system in Europe and the US. Argo AI remains focused on delivering level-4 self-driving cars and trucks capable of being used in ridesharing and delivery services in dense urban areas. Ford and VW will hold equal stakes in Argo AI.
Both automaker's holdings represent the "substantial majority" of shares, and the remainder of shares in the company will be used as an incentive pool for Argo AI employees. The deal is subject to regulatory approvals and closing conditions.
Ford will also become the first automaker outside the VW group to use the VW full-electric MEB platform to deliver high-volume, zero-emissions vehicles in Europe starting in 2023. Ford says that it expects to deliver more than 600,000 European vehicles on the MEB platform in the next six years. Ford has a second all-new model for Europeans under consideration.
Ford's use of the MEB platform is part of its more than $11.5 billion investment into EVs globally. The platform has cost VW more than $7 billion to develop and is planned to be used in more than 15 million cars for the VW Group alone in the next decade. There is no cross-ownership in Ford or VW in the deal.