Forcite Alpine helmet gives snow sports fans a toy of their own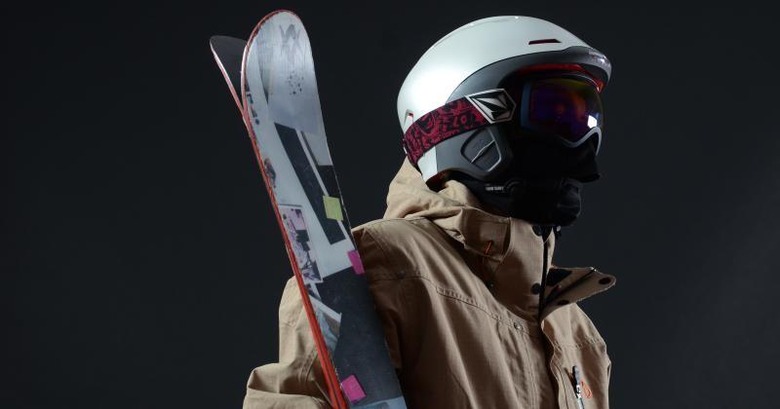 Who says only action sports junkies with their fancy GoPros and camera drones can have all the fun. In the frozen north, or actually any skiing venue, skiiers and snowboarders can now also record their turns, twists, and stunts, all while safe in the knowledge that their heads remain protected while doing so. Meet the Forcite Alpine, the first smart helmet that has been specifically designed with the needs and safety of snow sports fans in mind. And they look pretty swell in the snow too!
There already do exist helmets with attachments that offer some of the same camera and lighting features that Forcite Alpine does, but these attachments can turn deadly in case of an accident. With the Alpine, everything is designed built into the helmet, providing features and protection without sacrificing comfort.
But what do sports fans get in exchange for their favorite lucky helmet? Quite a lot. Primary probably is the Full HD camera that is capable of recording 1080p video at 120 fps. It comes with optical image stabilization, which is a necessity in this use case, as well as a wide-angle 160 degree lens for capturing almost everything the eye can see. There is also a built-in microphone that uses WiFi and Bluetooth to communicate with other skiiers or snowboarders within a 50 m range. And there are your usual fog lights to keep things bright and clear and safe.
All of these features are coordinated by an app, such as Forcite's own smartphone app. The app can forward calls to the helmet's speakers and mic for hands-free communication. It can also send the wearer's altitude and GPS location to emergency services in case of an accident. The helmet even has a competitive streak, taking note of the wearer's stats, like jump height, and compares it with other Alpine users.
Forcite has not yet announced when the product will launch or for how much, but it notes that pre-orders will be coming soon. The website also notes that there will be accessories available as well, though it doesn't say what form these will take.