Football Manager 2014 unveiled with improved Match Engine and more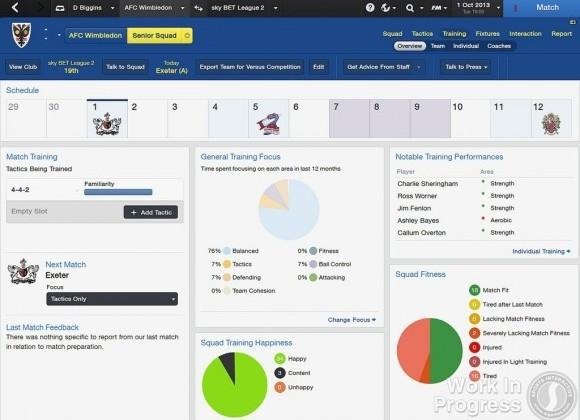 Football season is upon us, and following in line with it is the announcement of Football Manager 2014, bringing with it several new features, enhancements, and improvements. Those who are interested can pre-order it now, and according to Unigamsity will receive access to an open beta a couple weeks ahead of launch as a bonus. We've got a slew of screenshots after the jump.
The software brings with it several changes, some of which have been in great demand, among them being more realistic contracts and transfers, an improved 3D engine, improved board interaction, better interaction with media, staff, and players, the news system has been overhauled, the user interface has been enhanced with redesigns in "key areas", and an evolution of Football Manager Classic.
You can get an idea of what the changes bring by checking out the gallery below, but a few specifics that have been provided cover several of the changes. The more realistic contracts and transfers, for example, includes "a more realistic approach when making or responding to transfer offers." There has also been a few so-called real world transfer clauses tossed into the mix.
The tactical overhaul, meanwhile, has been completely revamped, changing up how tactics are selected, created, and implemented, as well as team strategies becoming more prominent and more. This is to add a new layer of realism to the game, which may or may not be welcomed, depending on the user and how complex they want the process to be.
Among other changes, there's also the improved board interactions, which allows users to engage in more realistic contract negotiations with the ability to make demands and such, contract renewal talk, job interviews, and more. This aside, players will notice that – visually speaking – things look different. Are you a fan of the game? Let us know what you think about the changes!
SOURCE: Unigamesity