Foldable OLED phone release confirmed by Samsung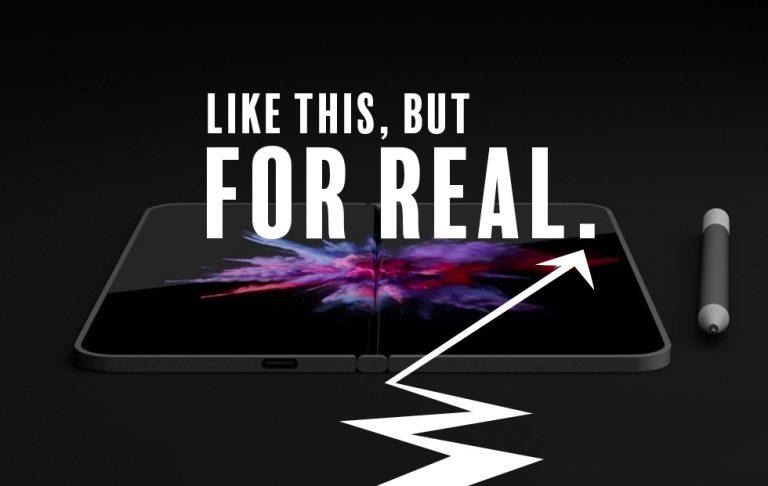 We may receive a commission on purchases made from links.
Throughout the years, there has been a lot of talk about foldable smartphones. Rumors always tend to crop up about impending reveals, but ultimately, there never seems to be any real movement when it comes to introducing these devices. That could all change this year, as it seems that Samsung is gearing up to release a phone featuring a foldable OLED display.
All the information we need to know comes from Samsung's most recent round of financial results, which it released today. For much of that release, Samsung focuses on the year ahead, noting at one point that "OLED is expected to become the mainstream panel in the smartphone market, specifically in the high-end segment." Part of that rise in popularity will be thanks to the introduction of foldable panels, Samsung claims.
As we move through 2018, Samsung says that it "will continue its efforts to differentiate its smartphones by adopting cutting-edge technologies, such as foldable OLED displays." This suggests that we're going to see a smartphone with a foldable display at some point throughout the year, though whether or not it will be a mass-produced product meant for consumers and not just a prototype remains to be seen.
Still, the wording of Samsung's statement could mean that it's planning to release consumer smartphones with foldable displays. Obviously, right now its immediate focus is going to be launching the Galaxy S9, which decidedly isn't a foldable phone. Perhaps we'll see the Galaxy Note 9 take up a foldable design later on this year?
It's hard to say, primarily because Samsung only speaks in broad terms in this financial report. In any case, Samsung expects OLED to become much more popular as we head through 2018, and launching a foldable smartphone is certainly one way to stand out from the crowd as OLED becomes more mainstream. We'll keep an ear to the ground for more, so stay tuned for that. In the meantime, jump down to the comments and let us know if you'd buy a phone with a foldable display.