Focal iPod set can collapse to form a sphere-shape speaker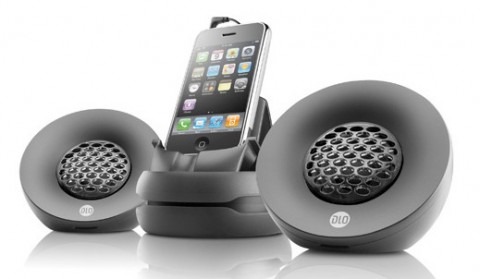 Focal Japan, not to be confused with the Frenchman Focal JMlab that brought you the Utopia series ultra high-end speakers, has launch a new unique iPod speaker set that can form a creative sphere shape with two speakers collapse for storing when not in use.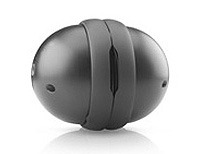 The Focal Philips portable speakers is compatible with 3G iPhone and has a dedicated cradle for iPod touch 2G. The dock draws its power from an AC adapter or four units of AAA battery; driven a digital amp, to provide dual channels of 0.6w into a pair of 50mm neodymium driver with a frequency response range of 150-20khz at 8ohm impedance.
The portable speaker measures in 127mmx105mmx105mm size when collapsed in a ball-shape. Like its underwater armors for iPod, it's available in Japanese market only for 7,980 yen ($88).