FlyVIZ headset brings 360-degree vision to the party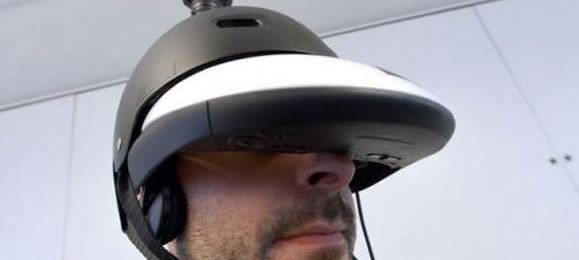 We've seen our share of unique headsets throughout the years, and indeed, they're making something of a comeback these days. The Oculus Rift VR headset recently hit it big on Kickstarter, prompting a lot of developers to really think about the future of virtual reality as it relates to video games. Now there's a new headset on the scene called the FlyVIZ, and it brings some unique features of its own to the table.
Chief among these features is 360-degree vision. Essentially, the FlyVIZ headset is a modified Sony Personal 3D Viewer that takes advantage of a mounted panoramic camera. This panoramic camera allows users to see in all directions, but it can't do all of the work by itself. Instead, software on a PC is needed to remove distortion and compress the captured video down so it fits the user's field of view.
You'd think that all of the extra work being done by the companion software would help reduce any kind of nausea, but apparently you'd be wrong. Users will have to go through an adjustment period of around 15 minutes, during which time they'll have to fight off getting sick. After that 15 minutes has passed, however, most users adjust and are able to enjoy how awesome the FlyVIZ is.
All in all, it sounds like a pretty nifty piece of technology. You can see it in action with the video posted above, just don't expect to understand anything unless you can speak French. We'll be keeping an eye out for more details on the FlyVIZ, so keep it tuned here to SlashGear for more.
[via Newlaunches]