FlyKly smart bicycle wheel made for fixies, works with iOS, Android, and Pebble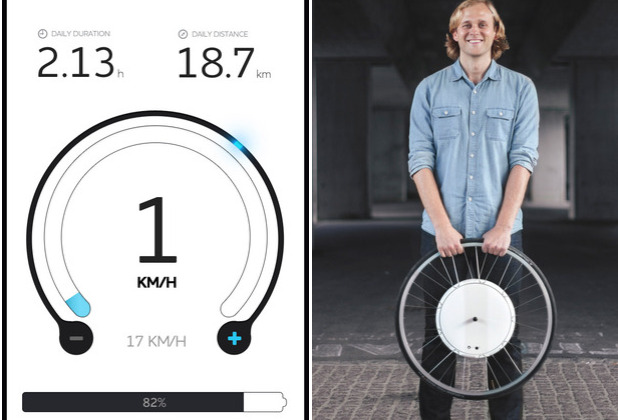 If you were thinking that you'd never jump aboard a smart bike – or an electric bicycle for that matter – because you were a hardcore fixed-gear enthusiast for life, think again. The folks behind FlyKly have introduced a an entire electric/smart bike setup in a single rear wheel. Now bicyclists will be able to toss a wheel on their favorite bike and electrify it – so to speak – straight away.
FlyKly is a rechargeable unit existing inside a bicycle wheel, all coming in one simple package. This wheel is controlled wirelessly with an iPhone, where the user can choose the top speed of the bike, the bike being pushed by the wheel itself. The wheel is able to be charged from empty in a span of 2-3 hours from a normal wall plug and is re-charged on the go when the rider is coasting downhill.
This wheel is also tracked with GPS, and can send signals to the user's iPhone when it's moving without the rider's authorization. One oddity you'll find in the demonstration video here is the suggestion that, if you use the machine's "lock" function, you'll be able to leave the whole bike out in the wild without locking it up. If you live in New York City (or anywhere else in the USA, for that matter), please do not leave your bike out on the street without a chain. That's just madness.
NOTE: This device works with iOS (for the iPhone), Android, and with the Pebble Watch – imagine that!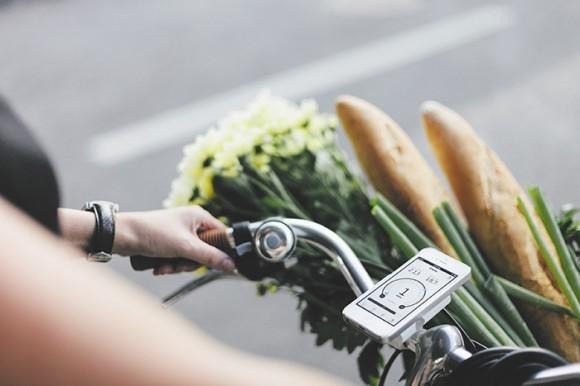 This wheel is about to be delivered to users across the USA in a single, simple package – just the wheel, or the wheel and a special recharging unit for your smartphone that works with a sticky pad and a cord that recharges your smartphone. You can also just as easily keep the iPhone in your pocket while controlling the bike – and it's not recommended that you continue to glance down at the phone either way whilst riding.
There's a Kickstarter out there for this machine right this minute. It's the newest project of the team at FlyKly and working prototypes are out in the wild right this minute.