Flybook V5 ultraportable HSDPA Tablet PC officially available in US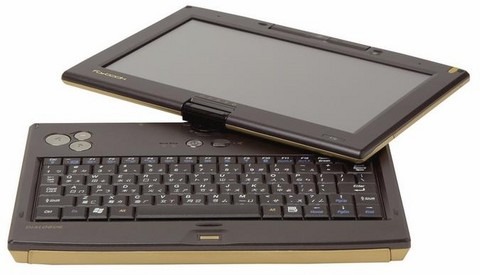 The Flybook V5 ultraportable Tablet PC isn't exactly new – in fact we first saw it reviewed this time last year – but it's so far only been available in the US through importers such as iCube.  Now manufacturer Dialogue are officially selling it, with a top-whack price tag of $2,900.  For that you get a 1.2GHz Intel Core 2 Duo ULV U7600 processor, 4GB of RAM and an 80GB hard-drive, packed into a compact 2.6lb chassis with 8.9-inch touchscreen.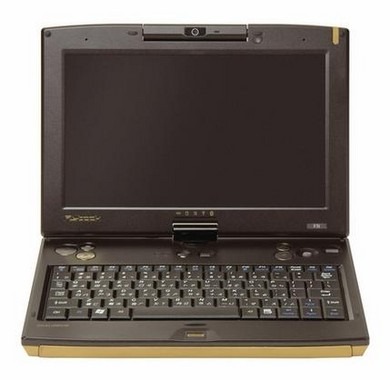 At that price, despite the similarities in size, this certainly isn't a competitor to the ASUS Eee PC 901, HP Mini-Note 2133 or MSI Wind.  Instead, Dialogue would prefer you to size the V5 against the MacBook Air and other luxury ultraportables.  Against such competition, the Flybook – which packs 3G HSDPA WWAN, WiFi a/b/g, Bluetooth 2.0 and gigabit ethernet – looks relatively attractive.  There's also a swivelling 1.3-megapixel webcam, microphone array and fingerprint reader.
What holds me back from being entirely confident about the V5 is both the fact that, reasonable as they are, the specs don't seem to have changed since we first saw the Tablet.  There are still no buttons around the screen bezel (making frequent tasks a chore when using the Flybook in slate-mode) and, unless they've been tweaking without publicising it, the absence of palm-rejection so that writing onto the touchscreen could be frustrating.  Dialogue do claim to have improved the display brightness, though, and they're also promising a new version in November complete with an outdoor-readable screen.
That given, it's hard to recommend the V5 right now; I'd suggest you wait until November and see what the updated version brings to the table.
[via Ultramobile PC Tips]