Flux Capacitor Keychain does nothing at 88mph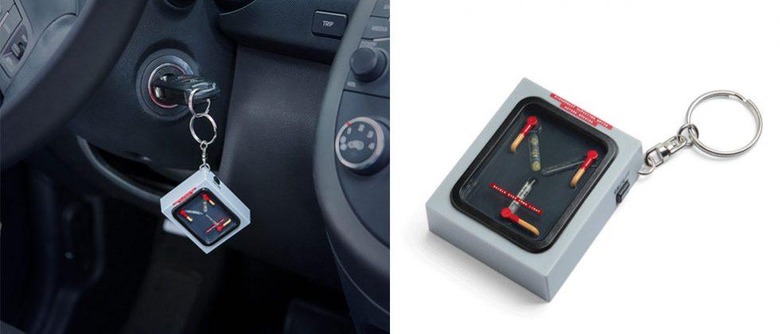 One of the coolest of all the '80s movies was "Back to the Future". The first films was great, the second and third left a bit to be desired though. One of the things I remember most about the movie from my youth was the DeLorean, because if you are going to build a time machine, you should do it with style. I also remember the flux capacitor vividly.
Fans of "Back to the Future" might want to get their own flux capacitor for their ride and you don't even need a DeLorean (or style) to get this one. It's a small light up keychain that has flashing lights inside a tiny replica of the flux capacitor from the film.
It doesn't need 1.21 jigawats of electricity to operate, the keychain needs only a trio of LR44/AG13 1.5V button cell batteries and those batteries are included. If the flashing lights get on your nerves when driving, there is an on/off switch on the side. I said the keychain is small, but it's actually fairly large for a keychain in my book.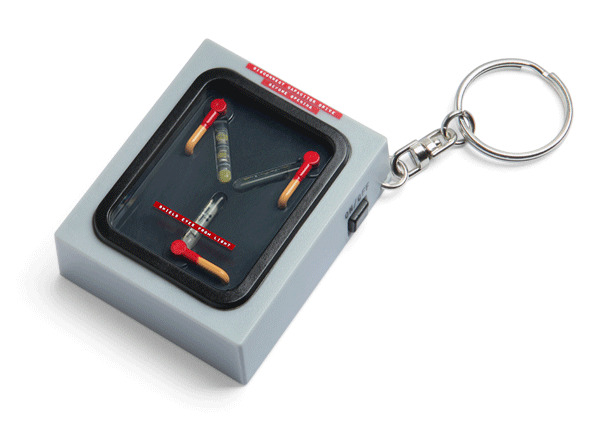 The Flux Capacitor Light Up Keychain measures 2" x 1.75" x .75". It is officially licensed "Back to the Future" merchandise and is for people 14 and up. It has small parts so it's not meant for younger children even though they will want to play with it because flashy lights. The keychain sells for $9.99 at ThinkGeek and you might should get a second one just in case, flux capacitors aren't known to be particularly robust.
SOURCE: ThinkGeek