Flomio unveils first NFC reader for iOS devices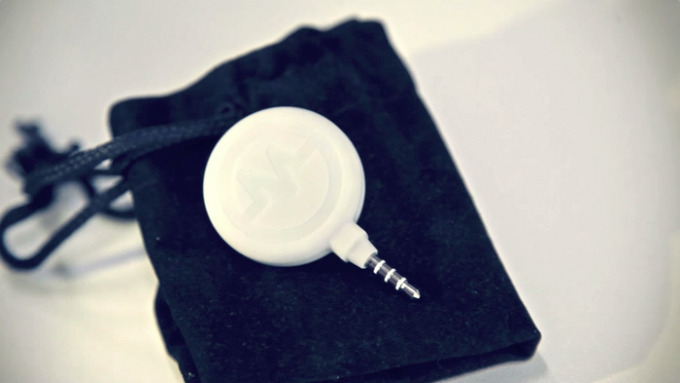 NFC might only be available on a select number of Android devices, but that doesn't mean other smartphones and tablets can't join in on the fun. A company called Flomio is looking to shake things up a bit with their FloJack NFC reader for iOS devices. The company is currently trying to raise money on Kickstarter to put the NFC reader into production.
FloJack is a small dongle that plugs into the 3.5mm headphone jack of your iOS device, and Richard Grundy, founder of Flomio and who has over 12 years of experience working with embedded systems, says that the company is "extremely excited to invite iOS customers to the NFC party" and "since Apple didn't include NFC in its latest iPhone version—that's where we [Flomio] come in. The possibilities are endless."
Flomio has already raised a little over $16,000 from 241 backers with 18 days to go. Their goal is $80,000. The FloJack is compatible with most newer iOS devices. This includes the iPhone 4, 4S, and 5, the iPod Touch 4th gen and 5th gen, and all iPad models except for the 1st gen.
Currently, $49 will get you a FloJack NFC dongle and five "Zapps", which Flomio is naming their NFC tags. If Flomio reaches their goal, it's expected they'll start shipping the product in March of 2013. We're not sure how well a separate NFC dongle for iOS will catch on, but it makes us wonder why there isn't an iPhone case with embedded NFC, which would be far more popular on our books.