Floating Record vertical turntable is audiophile grade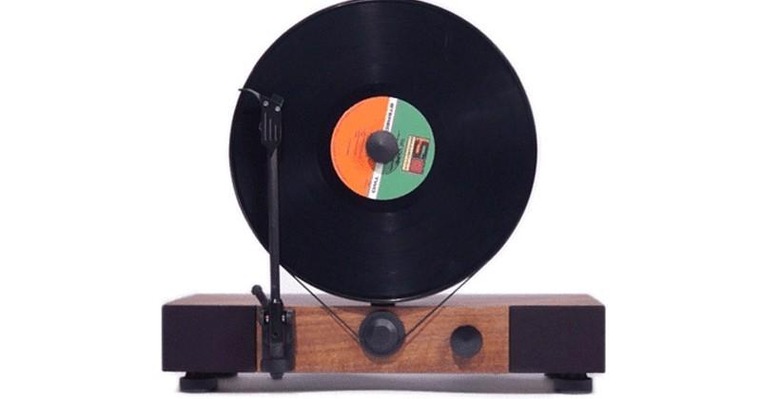 Years ago if you wanted to buy your favorite new album, it came on a big vinyl record. As time went by those records were replaced for the most part by tapes, CDs and MP3s. There are still a lot of audiophiles that love the sound of vinyl and prefer to buy music in that format. Audiophiles looking for a new turntable will want to check out the Floating Record turntable.
This turntable has a very modern style that places the record vertically rather than horizontally like a traditional turntable. The turntable is also fitted with full-range stereo speakers and has RCA line outs to connect it to external speakers.
The company behind the design of the Floating Record is Gramovox. The maker says that the vertical design also allows the record player to take up less room. It uses an Audio-Technica AT95E 0.5" standard mount cartridge and you can get the base in maple or walnut wood. It can play 33 1/3 or 45rpm records with a belt drive system that is easy to change when needed.
The Floating Record is on Kickstarter seeking $50,000 in funding. It has raised over $175,000 at the time of writing with 34 days to go. You can get a Floating Record for $349 with shipping expected in December.
SOURCE: Kickstarter