FlipStart mini-laptop gets piggyback camera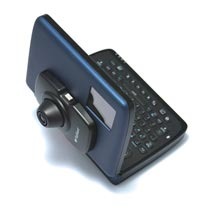 With sales of Vulcan's FlipStartsuper-compact PC branching out into Europe, the team behind it is doing their damnedest to make sure the device doesn't fall into the same trap so many other niche products have succumbed to: "it's a great toy, but what do I use it for?" Mobile pro's in need of image and video capture, therefore, are being woo'd with this latest release; the Snap Camera piggybacks onto your FlipStart's lid and can grab 5-megapixel stills or VGA quality video.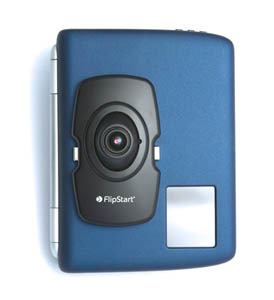 At just 1.8oz the Snap Camera won't add too much heft to your gadget bag, but the size does seem a bit extreme, adding plenty of bulk to the FlipStart itself. Sadly there's no optical zoom, only a digital one, and a flash is conspicuous by its absence. A built-in microphone would seem to make it ideal for impromptu video conferences, especially given the FlipStart's trio of WiFi, Sprint cellular broadband – which new users now get a month's free access to – and Bluetooth allowing for most types of connection, but since the whole unit is strapped to the back of the device (using the screen as a viewfinder) it'd only be useful if you don't actually want to see the person you're chatting to (or do it in front of a mirror).
The FlipStart Snap Camera is available now for $149.99, and as of September 25th the FlipStart itself will be reduced to $1,499.
Snap Camera Product Page[FlipStart]