Flipboard launches catalogs as ecosystem expansion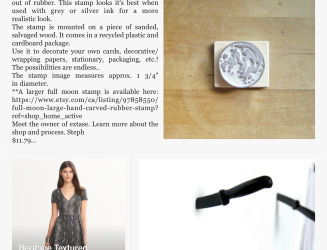 Flipboard has enjoyed widespread success as a service for creating custom magazines, whether for the enjoyment of others or for private browsing. Building upon this foundation, the company has now branched out into catalogs, allowing both individuals and companies to create digital product catalogs. With catalogs also comes a way for Flipboard to make money, with ads being using to advertise catalogs to the user base.
The catalogs look essentially the same as magazines, but instead featuring products with narrative or descriptions and images. With the initial launch today comes 11 different catalogs from both brands and Flipboard staff, plus from some celebrities who have made catalogs filled with their personal product favorites, which is a unique use for the service.
The information comes from the folks over at Venture Beat, who received the following statement from Flipboard: "Anyone can curate a catalog of add products to a magazine. Shopping on Flipboard and the ability to curate products have been highly requested by our users. With these new additions, we want to create an even more vibrant ecosystem for content and make Flipboard a place for everything you love."
Ebay, Banana Republic, ModCloth, Birchbox, Fab, Daniel Boulud (chef), Sara Evans (singer) and fashion designer Cynthia Rowley have all contributed catalogs for today's launch. This is a much-requested feature, according to Flipboard's CEO, and users will begin seeing advertisements appear in Flipboard publications for various Flipboard catalogs, which then earns the company advertising revenues.
SOURCE: Venture Beat