Flip Slide HD on sale before it's even officially launched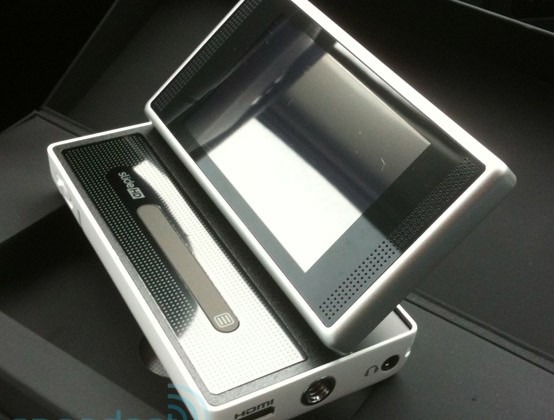 Flip's latest pocket camcorder, the Slide HD, has not only made it to Best Buy before the company have officially announced it, but actually been sold too.  Scott Peterson headed down to his local Best Buy in Roseville, California, and picked up the sliding/tilting video camera – complete with touchscreen and HDMI port – for $279.
Video demo after the cut
Apparently functionally the Slide HD is pretty much on a par with previous Flip camcorders, only it has a new 3.5mm headphone socket in case you want to preview your footage while on the move.  There's 16GB of onboard memory, good for up to 4hrs of HD-quality video.
There's no sign of an official press release from Cisco yet, but we're guessing that if stock is already at – and leaving – retail stores then it's likely to come sometime this week.  Still, you could always try to jump the queue and see if they'll sell you one early.