Flio is an ultra-thin collapsible laptop stand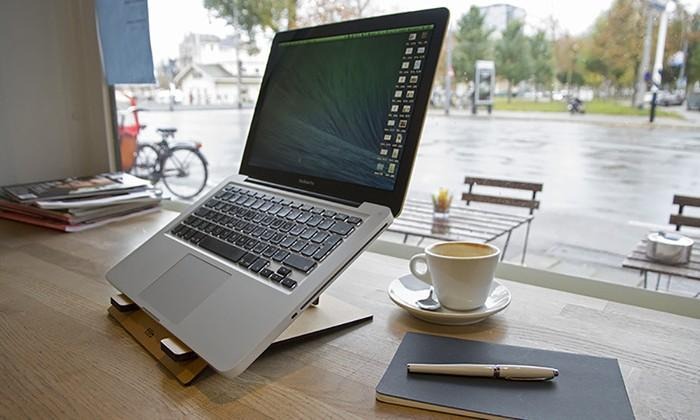 For all the things a laptop has to offer, gentleness on your wrists and neck aren't one of them. Typically when using a laptop one has to look downward slightly, and depending on the desk height, you may have to hitch your wrists a bit to type. Laptop stands solve these troubles by lifting the machine at an angle that requires less strain, but are often cumbersome and not something you'd carry around. The Flio laptop stand challenges that reality, however, with a thin and collapsible design.
Flio collapses into a flat position with three pieces that stick together with magnets. When assembled it can be positioned at two angle levels, and when collapsed it can be slipped into a laptop sleeve, measuring in at 8mm in thickness and 0.84lbs.
The laptop stand is constructed from wood and bid as a sustainable option for the environmentally-minded. A total of five options are available: Hardwood, Eucalyptus Hardboard, Beech wood, Oil Tempered Hardwood, and Bamboo. There's also a Flio Mini designed for smartphones.
Flio is being funded through Kickstarter, where the goal sits at €19,000 with nearly €3500 in pledges. There are 22 days remaining, and both the Flio stand for laptops and the Flio Mini are available — the former starting at €20 and the smartphone version at €10.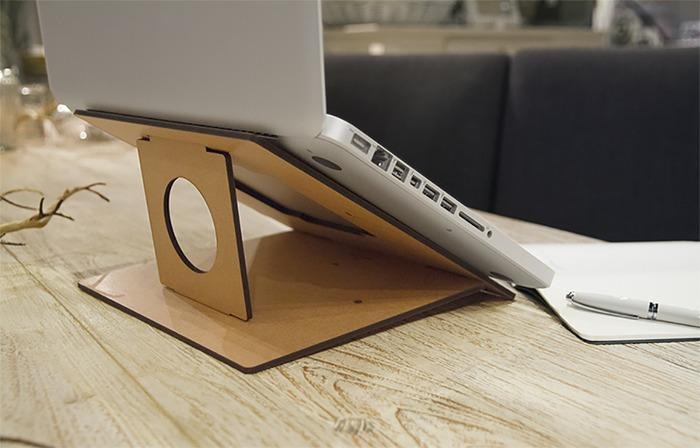 SOURCE: Kickstarter