Flickr Updates iOS App With 3D Touch Support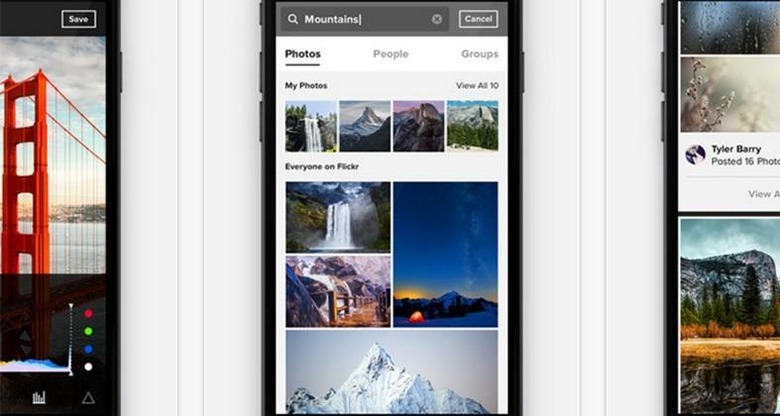 Flickr has pushed out a new update for its iOS app, giving it new support for some of the latest iOS features. Most prominently is new support for 3D Touch, allowing users to do things more quickly using various presses and taps, and maybe a swipe or two, depending on the task. The update is available for users now via the iTunes store, and brings with it a few select other features, including Spotlight search, universal links, and more.
This update brings the software up to version 4.0.6, which primarily focuses on the new 3D Touch support. Flickr explains some of the new functionality this support adds, such as the option to lightly press the app to pull up things like notifications, people, photo previews, and more.
In addition, those who use it in the camera roll can press a photo preview, move their finger to either the right or left to page through nearby photos, and then press harder on the chosen image to pop it into fullscreen view. While nothing huge, this will rapidly speed up the process for some, and makes the app all the more attractive.
In addition to the new 3D Touch support is the aforementioned Spotlight search, which allows users to find groups, albums, items that have been viewed recently, and such. The universal links, meanwhile, now has shared links open up within the Flickr app rather than opening in Safari, reducing the hassle and ensuring users are using the company's app.
Rounding it all out are app icon shortcuts for accessing common actions from the phone's homescreen — just give the app icon a firm press.
VIA: 9to5Mac