Flickr redesign brings new look, powerful new features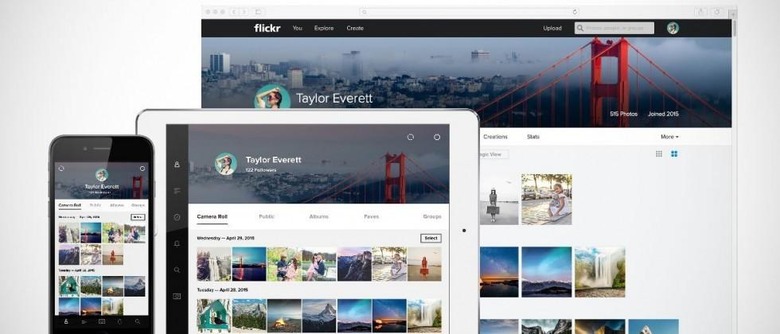 Flickr, Yahoo's photo storage app and service, is reborn. Not only just rebranded or given a facelift, Flickr is downright new. And exciting. On all fronts — the web, mobile, and desktop — Flickr has a slew of new features, and a new look that may have it competing with popular photo-dump social sites like Instagram. With a full terabyte of storage, and features like bulk upload, better organization and snappier photo sharing, Flickr might be worth a second look if you're not currently using it.
Via their blog, the Flickr team writes "over the last year, we've been hard at work building an end-to-end solution for managing the photos in your life, so you can focus on the fun part of creating and sharing your memories."
The tools to make that happen come as a duopoly: Camera Roll and Uploadr (Flickr hates the letter 'E', it seems).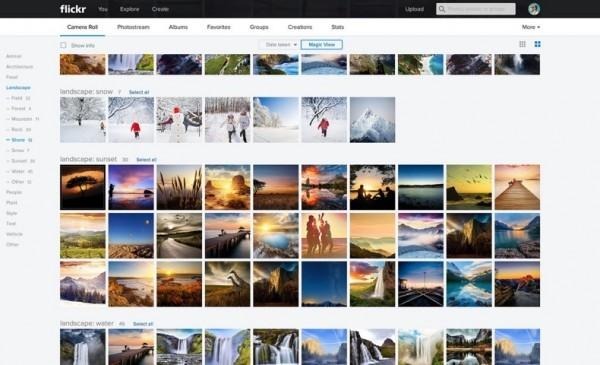 Uploadr takes photos you might have on your computer — Mac or PC — and ports them to Flickr. All photos are marked private by default, ready for sharing should you want them to be. The same service is available for iOS and Android, making Flickr the alternative to your existing photo syncing service.
If you want to back your photos up on a drive, or just don't want them in Flickr any longer, you can bulk download photos in a zip file.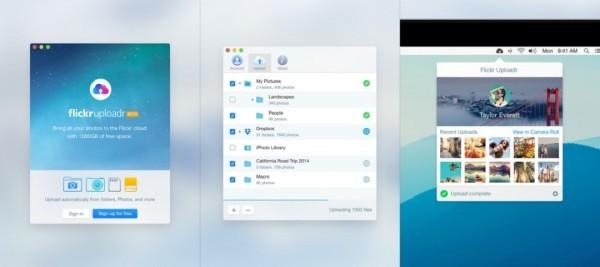 Camera Roll is what you'll use when Uploadr is done doing its thing. When you're checking out your photos, you can add tags, see when they were uploaded (like a timeline), organize them, and add metadata like titles or descriptions.
Camera Roll also brings native photo editing to Flickr. You can now adjust simpler things like brightness, contrast, white balance, or just crop your photo.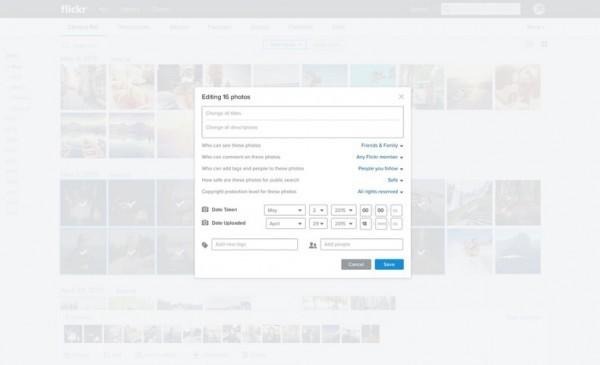 There's also something called 'Magic View' in Fickr's Camera Roll, which scans your images and cobbles them into piles Flickr feels are appropriate. Landscapes would be considered as one group, while portraits would find a different home. Magic View can even find photos that have a certain color or symmetry.
Flickr calls their new-look Camera Roll — and it's features — the "world's first 'social camera roll'". To that, Flickr says they're bringing together photo storage, social networking, and photo sharing in one. If you'd prefer to use your existing social layer, Flickr makes sharing a breeze, even if you want to share a bunch of photos at once.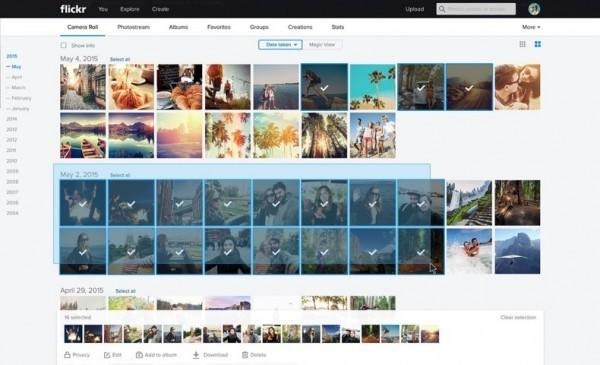 It's an interesting — and necessary — relaunch of Flickr. While sites like Instagram and Twitter fight over where your photos are shared, Flickr is trying to take over storage from the likes of iCloud, Dropbox, and Google Drive while still keeping a social angle.
Source: Flickr