Flickr deleting photos starting tomorrow: How to prepare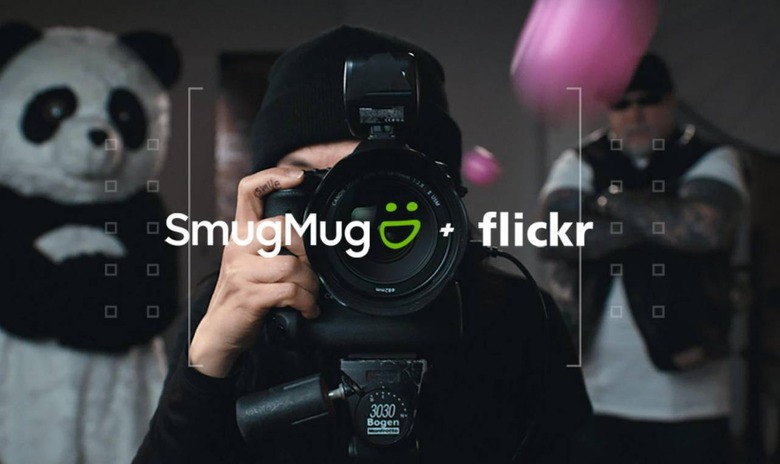 When Smugmug bought Flickr at the end of last year, folks who were using it as a repository for their photos received some bad news. Instead of the 1TB of storage Flickr had been offering when it was owned by Yahoo, Smugmug changed that to a mere 1000 photos, unless of course you signed up for a Flickr Pro subscription, which runs $50 a year. Those who don't shell out for a Pro subscription will have their photos purged until they're at the 1000 photo threshold, and that purge begins tomorrow.
Yes, if you haven't taken measures to get your excess photos off of Flickr, tomorrow they'll be deleted beginning with the oldest ones. The good news is that you still have time to save your photos from oblivion, provided you're willing to put up with some convoluted download methods.
As Gizmodo explains it, there are two ways to download your photos from Flickr. The first involves diving into your Camera Roll, which is found in the "You" menu. From there, you'll need to click "Select All" next to each date, and then when you've collected 500 photos (the most you can download at a time using this method), click download at the bottom of the page. Flickr will create a ZIP file for you and send you an email when it's available to download, then you rinse and repeat until you're under Flickr's 1000 photo limit.
The next method involves doing the same thing but with Albums instead of your Camera Roll. Once more, open up the "You" menu and this time select "Albums." Click the download button that appears when you mouse out the thumbnail for each album, and Flickr will again create a ZIP file of your photos and email you when it's ready to download. Using the Albums method, you can download 5,000 photos at a time, so if you've got a few large albums with hundreds or thousands of photos in each, this is probably the faster method for getting your images.
In either case, prepare to spend some time using one of these two methods tonight if you haven't already. You can take a sigh of relief if the majority (or all) of your photos were uploaded under a Creative Commons license, as Flickr says that those don't count against account limits and will remain on the platform (assuming those photos had that license before November 2018). For everyone else, though, the clock is winding down, so it's time to get to downloading.