FlexSafe kept my smartphone safe at the beach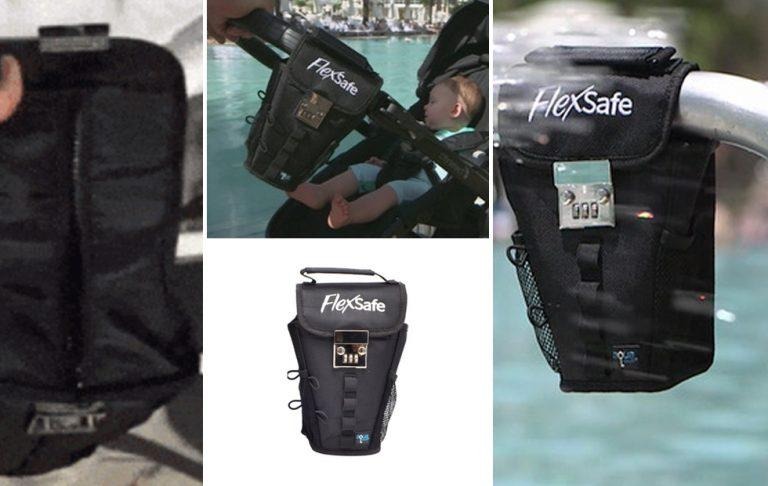 Over the past several weeks I've been using the FlexSafe portable safe whenever my family heads to the beach. The FlexSafe is a tiny three-digit code-locking pack for valuable items, made to keep items safe whilst traveling. The FlexSafe is designed in a way that lends itself well to attaching to a bar – or a chair arm – or any one of a wide variety of larger items. It's made to lock down.
I've been using the smaller of two packs of similar functionality, both part of a KickStarter campaign this week. The KickStarter has already been funded several times over and has had some improvements as a result. Improvements include a new lock which I've not tested, and a "Aquavault Waterproof Backpack" which I've also not tested.
This FlexSafe has all the basics – that's a theft deterrent pack that's water resistant (not waterproof) and has a bunch of loops for straps and additional bits and pieces. This version of the FlexSafe can fit a few smartphones, glasses, keys, and a wallet. It's not super big – it's just big enough for the basics.
I've used this FlexSafe pack several times – the key to its effectiveness is having something large or otherwise immovable to attach to. If there's nothing to attach to, the pack could be picked up and whisked away by a thief as easy as a purse. Attached to a beach chair, my phone, wallet, and keys were totally safe.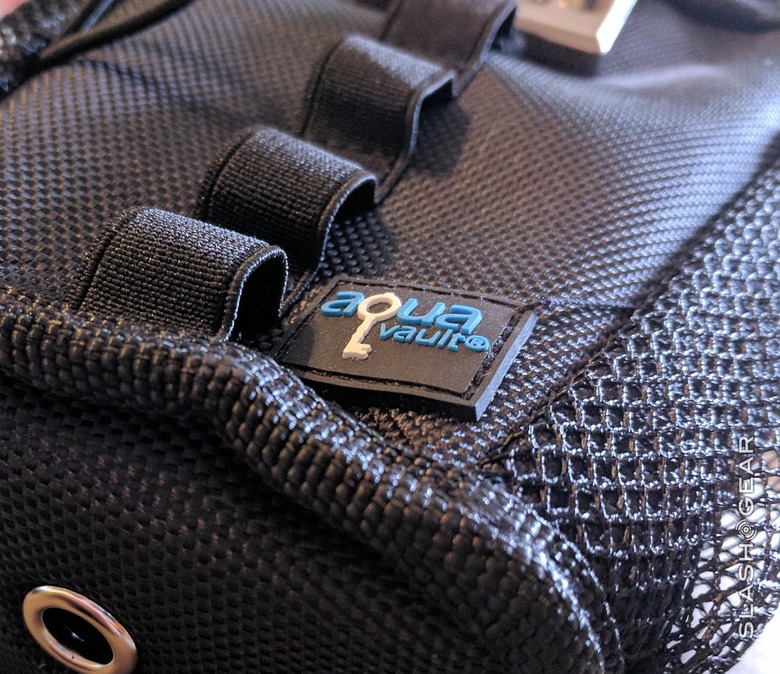 FlexSafe is made with material that's thick – it's not about to get sliced apart with a single slice of a switchblade. If a thief had a few hours to hack away, this bag could be removed and/or opened with a knife – but it would NOT be easy. The material here is plenty thick for a "check back every once in a while" type situation.
The material this pack is made with is layered, made to be extra "slash-resistant." The layers include a nylon interior, a layer of RFID blocking material, a thick 3MM EVA layer for rigidity, then two slash-unfriendly layers. The exterior is a 168D denier nylon – it's sorta slippery, on purpose.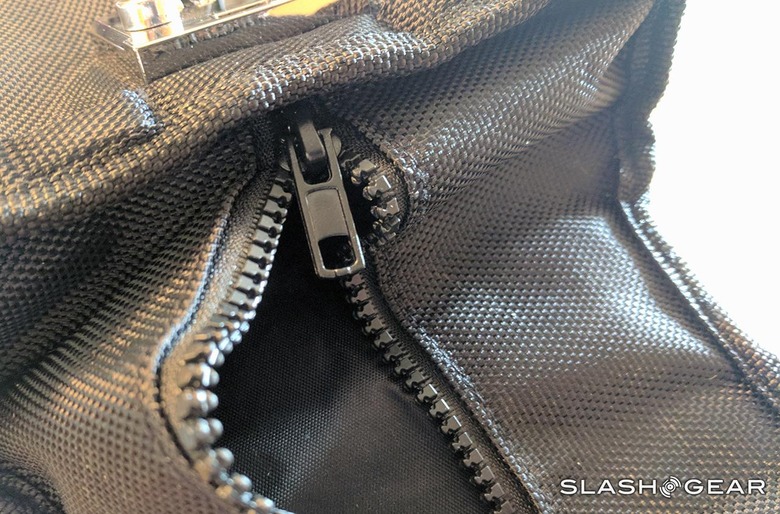 Additional features are included with the larger FlexSafe+ (FlexSafe Plus), but the basics are all here. This case is available through its KickStarter with an "early bird" price of $69 – we don't yet know what this will cost when it hits stores. At the time this article is posted, this KickStarter has around 50 hours left to go.