Flexible batteries aim to transform wearables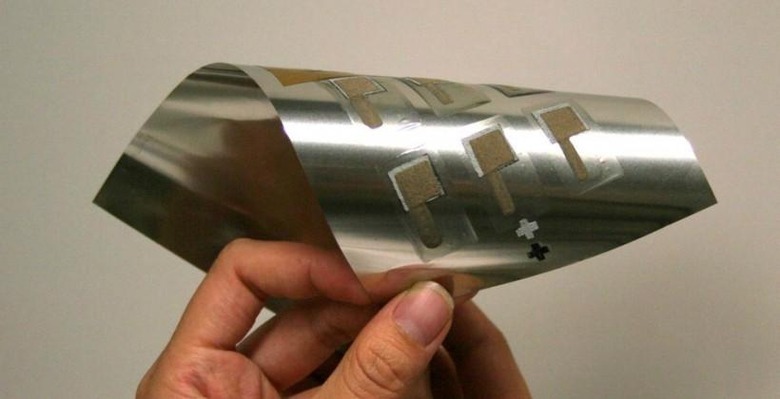 As technology transforms into a wearable reality, makers are left having to work non-flexible power sources into devices that would otherwise curve to match the contours of one's body. The introduction of flexible batteries will solve this problem, and perhaps sooner than anticipated.
Startup Imprint Energy is busy working on flexible batteries that are both rechargeable and made via printing, and their focus for this battery technology are the gadgets shaping your life, whether directly or indirectly: smartwatches and other wearables, medical tech, and even sensors used for environmental monitoring.
Can't get enough wearables news? Hit up our SlashGear Wearables Hub for more!
Company co-founder Christine Ho worked alongside a researcher based in Japan while in grad school at the University of California, Berkeley. Together, they worked towards created 3D-printed microscopic zinc batteries, the research for which is factored into Imprint Energy's current battery efforts.
The use of zinc and a polymer electrolyte developed by Ho makes for a stable, wearables-safe battery. In addition to use in wearables and similar tech, the company envisions including the batteries in "weird parts of your body like your eye," among others.
VIA: Mashable