Fleksy Messenger now available for the Samsung Gear 2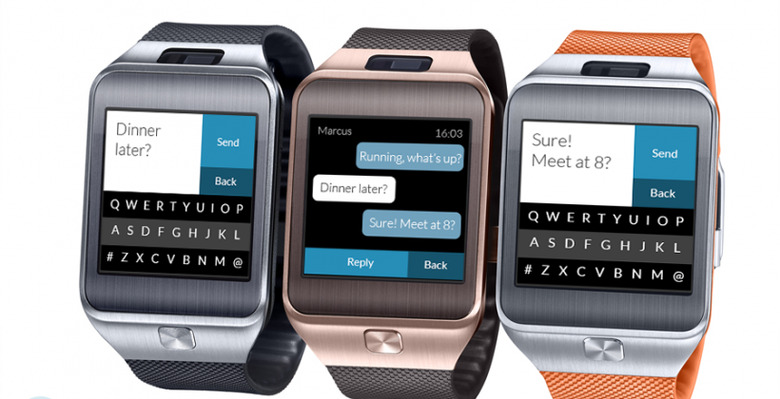 Since the smartwatch came to pass, the question has remained: how can we type on that thing? A small screen doesn't lend itself to quick thumbs, and with such small keys, how would we get by? Fleksy has an answer, and from the looks of it — a pretty good one.
With their Messenger app for the Samsung Gear 2 smartwatch, Fleksy has created a unique way to hack out notes, right from your wrist. An impressive predictive text engine tries to figure out what will undoubtedly be a comedy of typing errors, while a gesture-based punctuation entry fills the void.
Fleksy is also keeping with their minimalist approach to keyboards in their Messenger app, giving you more letter and key than fancy graphics. Fleksy says Messenger is the first of many wearable offerings from them, and they're not going to rest on smartwatches, either.
Kosta Eleftheriou, Founder and CEO of Fleksy, said "It's exciting to be expanding to devices like the Samsung Gear, and we're confident that Fleksy will continue to grow as the leading keyboard for smart and connected devices. We want every owner of a smart device—Smartwatches included—to have access to Fleksy, and to enjoy a happy typing experience."
Bringing Fleksy Messenger to the Gear 2 also suggests the company isn't interested in making OS concessions, either. The Messenger app is available now (for free!) on the Samsung App store.