Flash Player 10.2 released: Stage Video full h/w acceleration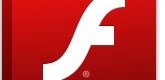 Adobe has released Flash Player 10.2, complete with support for Stage Video full hardware acceleration. Available initially for Windows, Mac and Linux, Flash Player 10.2 promises 1080p HD streaming video playback with just 1 to 15-percent CPU load on Stage Video supported systems. Meanwhile, Adobe is promising phone and tablet Flash Player 10.2 news – along with AIR news – at MWC 2011 next week.
The updated version also includes support for multiple display full screen playback, native mouse cursors – at the whim of Flash designers – and sub-pixel text rendering tweaks. Meanwhile there's also preparatory work done for GPU rendering in Internet Explore 9.
Stage Video will require some server-side modifications by sites in order for Flash Player 10.2 to take advantage of the full hardware acceleration, but YouTube, Vimeo, Brightcove and Epix have all jumped on board and will be updating their systems accordingly. Download details here.