Flash game deal brings chumby tilt-controlled play
Beanbag-like internet appliance and general squishy WiFi companion chumby will soon be able to do more than alert you to the weather and bring you the latest 3G iPhone news courtesy of your RSS feeds. In a deal with Canadian games studio Albino Blacksheep, who specialise in Flash animation and gaming, chumby owners will be able to play selected titles from the studio using the touchscreen and accelerometer tilt-sensor interface. Rotating, shaking and prodding chumby will allow gamers to navigate through tunnels, chase a ball and even direct missiles.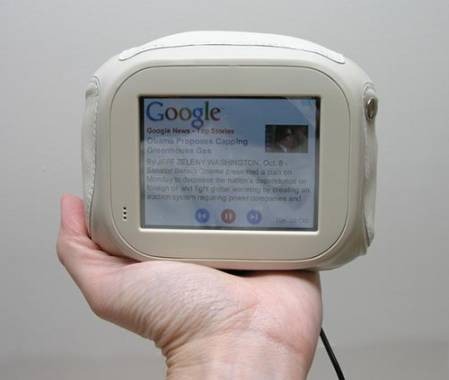 "Now we can merge the convenience of casual gaming and intuitive motion to provide a unique gaming experience on a device right on your desk, coffee table, or night stand. This new slate of Albino Blacksheep games is a fantastic addition to the already-existing 40+ games available on the Chumby Network" Stephen Tomlin, CEO and founder, Chumby Industries
The titles include Bounce, Tumbler, Missile 3D, the Line Game and Chameleon, and Albino Blacksheep worked with UK-based game developers Everybody Panic! to tweak them to the chumby's unique interface. Albino Blacksheep are calling it "more intuitive" than playing with buttons. There are apparently already in excess of forty games from other sources available for chumby owners to download.
Chumby Industries have also released an animation widget, especially for Albino Blacksheep's animations. Users will be able to browse a list of titles and play them on the chumby's display. The widget can be downloaded from the chumby network.