Flash 10.1 unveiled: smartphone betas coming, HD GPU acceleration added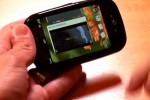 Adobe have upgraded their Flash offensive, with the news this week that the next version – Flash 10.1 – will run across not only desktop but mobile and smartphone platforms.  Taking advantage of the Open Screen Project (OSP), the new version will arrive as a Windows Mobile and webOS beta before the year is out, while early in 2010 we'll get Android and Symbian versions.  Finally, while there's no release date for 10.1 yet given, RIM have signed up to the OSP meaning BlackBerry devices will also get Flash support.After the cut, GPU acceleration for Flash 10.1
As well as mobile platforms, Flash 10.1 will also be putting in an improved show on devices with GPU hardware acceleration.  Adobe have worked with NVIDIA to take advantage of 720p and 1080p hardware acceleration on the Tegra and Ion chipsets, together with Qualcomm on their Snapdragon chipset, which means various smartphones, netbooks and Smartbooks will get a significant Flash video speed boost.
For more on the Open Screen Project – which is looking to develop a consistent runtime available on mobile devices, laptops and desktops – check out their site here.  There's a video demo of Flash 10.1 running on the webOS based Palm Pre here, and on a Toshiba TG01 here.
Press Release:
Adobe and NVIDIA Deliver Rich Web Experiences on Netbooks and Mobile Devices

GPU-Accelerated Netbooks from HP, Lenovo and Samsung Support Full Flash Player

LOS ANGELES — Oct. 5, 2009 — At Adobe MAX, Adobe's worldwide developer conference, Adobe Systems Incorporated (Nasdaq:ADBE) and NVIDIA Corporation (Nasdaq:NVDA) today announced that both companies are bringing uncompromised browsing of rich Web content to netbooks, smartphones and smartbooks built with NVIDIA® GPUs. The companies have been working closely together as part of the Open Screen Project to optimize and dramatically improve performance of Flash Player 10.1 by taking advantage of GPU video and graphics acceleration on a wide range of mobile Internet devices. NVIDIA customers embracing Flash Player 10.1 for their new devices include HP, Lenovo, Samsung, Acer, Asus and more. Users are expected to be able to download a beta of Flash Player 10.1 before the end of the year.

The combination of NVIDIA GPUs and Adobe Flash Player 10.1 enables device manufacturers to deliver uncompromised Web browsing of rich applications, interactive content and HD video with substantially decreased power consumption. With the support of the NVIDIA GeForce®, NVIDIA ION™ and Tegra™ products users will be able to enjoy a much smoother viewing experience when accessing rich content built with the Flash Platform including HD and SD video from popular sites like Hulu.com or YouTube. For more information on Flash Player 10.1, please see the separate press release issued today.

"Consumers want the best Internet experience – whether it's a mobile device in their pocket or a netbook at the coffee shop," said Dan Vivoli, senior vice president of NVIDIA. "Our engineers have worked closely with Adobe to make this a reality."

"The most innovative and expressive Web sites use Adobe Flash technology," said David Wadhwani, general manager and vice president, Platform Business Unit at Adobe. "By working together to further leverage the power of graphics processors, Adobe and NVIDIA are able to provide breakthrough Web experiences on a wide range of devices. This new development brings us a step closer to putting the power of a PC in your pocket."

NVIDIA ION-based netbooks and nettops like the HP Mini 311, Lenovo IdeaPad S12, Samsung N510, Acer AspireRevo, and Asus eeeBox EB1012 and others are shipping today and once Flash Player 10.1 is available, they can take advantage of GPU-accelerated video decoding to deliver the kind of smooth Flash technology based video previously found only on higher-end PCs. Tegra processor-based smartphones and smartbooks that start shipping later this year will accelerate vector graphics and video to enable feature-rich, full-screen Internet video and animation.

"HP is pleased to work with NVIDIA and Adobe to give customers a compelling high definition video experience," said Kevin Frost, vice president and general manager, Consumer Notebooks, Personal Systems Group, HP. "The recently introduced HP Mini 311 supports stunning HD video using Flash Player 10.1."

"As the biggest online video Web site in China, Youku.com believes in providing superior user experiences because fast video play-back is essential, said Allen Zhu, vice president of Youku.com. "Now, with the new Adobe Flash Player 10.1, video decoding for the first time is enabled through NVIDIA GPUs, we can greatly enhance the speed of video playback for the great quantity of HD videos hosted on our Web site. This would enable our users to enjoy a smooth and stutter-free HD video playback experience."

"The new version of Flash Player 10.1 will help deliver smooth, full-screen HD and SD video on the Lenovo IdeaCentre Q110 nettop and IdeaPad S12 netbook with NVIDIA ION graphics," said Stephen DiFranco, vice president, North America Channel Partners Organization, Lenovo. "As more and more consumers connect online for their entertainment, GPU acceleration with NVIDIA will enhance this experience, whether it's on the go with a Lenovo netbook or at home with a tiny desktop PC."

To view a video of Jen-Hsun Huang, co-founder, president and CEO of nVidia, discussing the collaboration with Adobe visit: http://tv.adobe.com/watch/open-screen-project/nvidia-ceo-on-flash.
Press Release:
Adobe Unveils First Full Flash Player for Mobile Devices and PCs

For immediate release

Close to 50 Open Screen Project Participants Support New Browser Runtime for Multiple Platforms

LOS ANGELES — Oct. 5, 2009 — Adobe Systems Incorporated (Nasdaq:ADBE) today unveiled Adobe® Flash® Player 10.1 software for smartphones, smartbooks, netbooks, PCs and other Internet-connected devices, allowing content created using the Adobe Flash Platform to reach users wherever they are. A public developer beta of the browser-based runtime is expected to be available for Windows® Mobile, Palm® webOS and desktop operating systems including Windows, Macintosh and Linux later this year. Public betas for Google® Android™ and Symbian® OS are expected to be available in early 2010. In addition, Adobe and RIM announced a joint collaboration to bring Flash Player to Blackberry® smartphones, and Google joined close to 50 other industry players in the Open Screen Project initiative.

Flash Player 10.1 is the first consistent runtime release of the Open Screen Project that enables uncompromised Web browsing of expressive applications, content and high definition (HD) videos across devices. Using the productive Web programming model of the Flash Platform, the browser-based runtime enables millions of designers and developers to reuse code and assets and reduce the cost of creating, testing and deploying content across different operating systems and browsers. Flash Player 10.1 is easily updateable across all supported platforms to ensure rapid adoption of new innovations that move the Web forward.

The browser-based runtime leverages the power of the Graphics Processing Unit (GPU) for accelerated video and graphics while conserving battery life and minimizing resource utilization. New mobile-ready features that take advantage of native device capabilities include support for multi-touch, gestures, mobile input models, accelerometer and screen orientation bringing unprecedented creative control and expressiveness to the mobile browsing experience. Flash Player 10.1 will also take advantage of media delivery with HTTP streaming, including integration of content protection powered by Adobe® Flash® Access 2.0. This effort, code-named Zeri, will be an open format based on industry standards and will provide content publishers, distributors and partners the tools they need to utilize HTTP infrastructures for high-quality media delivery in Flash Player 10.1 and Adobe® AIR® 2.0 software.

To learn more about Flash Player 10.1 and to see video demos visit Adobe Labs.

"With Flash Player moving to new mobile platforms, users will be able to experience virtually all Flash technology based Web content and applications wherever they are," said David Wadhwani, general manager and vice president, Platform Business Unit at Adobe. "We are excited about the broad collaboration of close to 50 industry leaders in the Open Screen Project and the ongoing collaboration with 19 out of the top 20 handset manufacturers worldwide. It will be great to see first devices ship with full Flash Player in the first half of next year."

"We are excited to join Adobe and other industry leaders in the Open Screen Project," said Sundar Pichai, vice president of Product Management at Google. "This initiative supports our common goal to move the Web forward as a platform and to spur innovation in the industry through technology such as Adobe Flash."

"Adobe Flash technology provides a key experience on new Windows phones, enabling people to enjoy rich Flash based games, videos and other interactive Web content on the go," said Stephanie Ferguson, general manager, Product Management, Microsoft Corp. "We look forward to bringing in the new capabilities of Adobe Flash Player 10.1 to the Windows phone browser when it becomes available."

"Motorola is excited to be one of the first handset manufacturers to ship Android based devices with Flash Player support early next year," said Christy Wyatt, vice president of software applications and ecosystem at Motorola. "As the No.1 platform for video on the Web, uncompromised browsing of Flash technology based content is essential for a rich mobile experience and something users expect from Motorola today."

"As a longtime partner of Adobe, and more than 400 million Nokia phones shipped with existing Flash technology to date, we are excited to see Flash Player becoming a reality for mobile phones and other mobile devices," said Purnima Kochikar, vice president, Forum Nokia. "Nokia is excited about full Flash Player coming to devices and we are committed to supporting Flash Player 10.1 on mobile devices in 2010."

Press Release:
RIM joins Open Screen Project

Companies collaborate to bring full Flash Player to BlackBerry Smartphones

LOS ANGELES, CALIFORNIA–(Marketwire – Oct. 5, 2009) – At Adobe MAX, Adobe's worldwide developer conference, Adobe Systems Incorporated (NASDAQ:ADBE) and Research In Motion (RIM) (NASDAQ:RIMM)(TSX:RIM) today announced they are working together to bring Adobe® Flash® Player support to the BlackBerry® platform. RIM is joining the Open Screen Project, a broad initiative dedicated to enabling standalone applications and richer Web browsing across mobile phones, televisions, desktops and other consumer electronic devices through the Adobe Flash Platform. The collaboration is expected to bring the full Flash Player browser runtime to BlackBerry smartphones.

"As an industry leader for innovative smartphones and wireless solutions, RIM delivers superior mobile user experiences to customers around the world," said David Wadhwani, general manager and vice president, Flash Platform Business Unit at Adobe. "It's a natural fit for both companies to work together to bring Flash technology based video and web content to BlackBerry smartphone users."

"As part of the Open Screen Project, RIM will be working with Adobe to deliver a great Flash technology experience on BlackBerry smartphones and to enable users to enjoy the exciting content and services that Flash technology developers and content creators are bringing to the Web," said Alan Brenner, SVP at Research In Motion.

Led by Adobe, the Open Screen Project includes close to 50 industry leaders working together to provide a consistent runtime environment and user experience across mobile phones, desktops, and other consumer electronics devices. The initiative addresses the challenges of web browsing on a broad range of devices, and removes the barriers to publishing content and applications seamlessly across screens. For more information, visit www.openscreenproject.org.