Five Things To Know About The Lenovo Yoga 3 11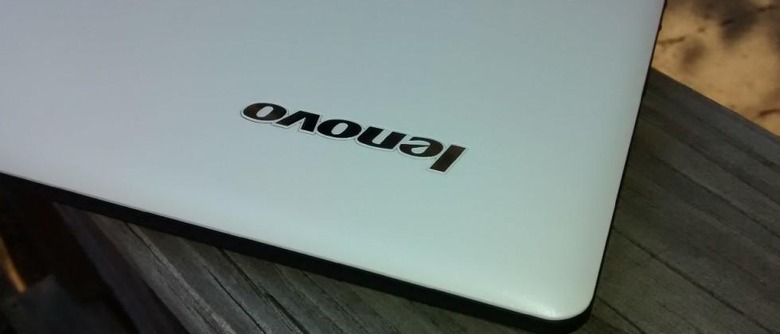 Lenovo has a new Yoga laptop, the Yoga 3 11 (because it's, you know, an 11-inch model), which we've recently detailed in a full review. In case you missed it, we're back with the most pertinent highlights about the system, the things you're likely to want to know before you make the plunge — both good and bad. And, make no mistake, there are a lot of things to like about this tiny laptop. Like what, you ask? Read on to find out.
It's (mostly) everything you want in an ultrabook
Some laptops are hailed as ultrabooks, but when you see it in person you realize that it is anything but. That's not the case with the Yoga 3 11. This laptop is a small offering with an 11.6-inch screen and weight just a touch over two and a half pounds. It doesn't ignore the need for connectivity, however, and includes a pair of USB ports, mini HDMI, and an SD card slot (plus Bluetooth and WiFi) — meaning you'll have most, if not all, of your connectivity needs met without having to carry about a dongle.
It's as flexible as its Yoga brethren
If you're familiar with Lenovo's Yoga offerings, you'll know exactly what I mean. The Yoga 3 11 is a multi-mode laptop the same as the other Yoga products, and so you can lay it flat, position it into a tent or stand shape, and fold it all the way open so that it becomes a tablet. You mightn't think that'll come in handy, but trust me, it does.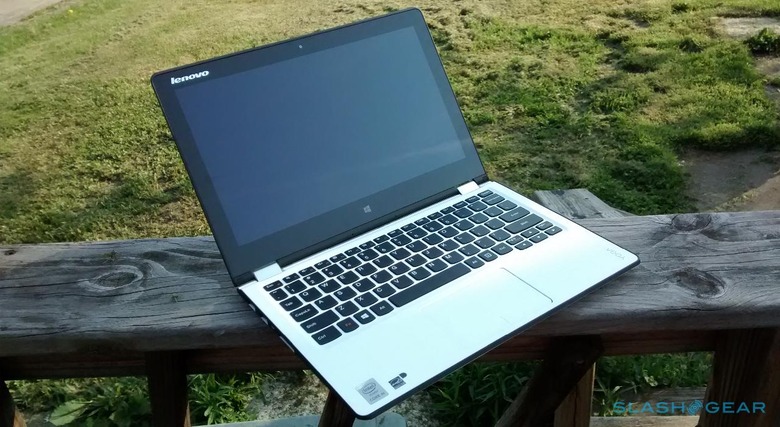 You'll forget it's in your bag
Did we mention this laptop is small and light? Because it is. It weighs less than your cat, that dumbbell that has been getting dusty in the corner of the basement, and probably your first MP3 player. It's light.
It's not the most powerful ultrabook available
The processor in this thing starts at an Intel Core M-5Y10c 0.80GHz offering. You're not exactly going to be breaking out the video games or deciding to start an animation hobby with this laptop. In fact, if you're coming from a powerful and snappy laptop, you'll notice that merely opening a Windows utility will feel a (tiny) bit delayed.
The battery life could be better
The laptop is tiny and doesn't have much of a kick, as far as raw power is concerned, and so you'd think it would be a beast when it comes to battery life. That's not the case, unfortunately, and you can expect to only squeeze 6 or so hours out of the Yoga before needing to recharge. That's not terrible battery life, mind you — it's nearly an entire work day, and so it's nothing to get too whiny about. Still, there are ultrabooks out there with more power and more battery life (I'm looking at you, MacBook Air), and so it's something to keep in mind.