Five 'OK Google' commands that'll make your life easier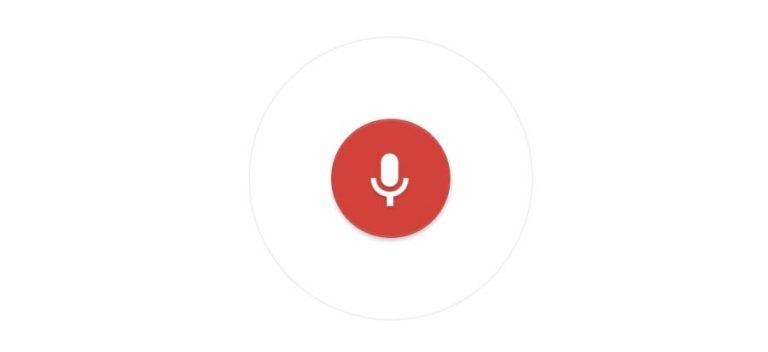 The Android smartphone in your pocket is a powerful tool that, when used correctly, could make your everyday life more organized and less chaotic. Do you take advantage of that potential? If your answer's no, keep reading. Google has a slew of 'OK Google' commands and you probably use some of them; if you're like me, though, you may have procrastinated about pulling up the full list of commands and seeing what's available. If so, check out the following five commands that could make your daily life easier.Note: you may need to download Google Now for some of these to work.
"OK Google, where's the nearest..."
If you use Google Maps to find nearby places frequently, this voice command will shave a lot of time off your searches and enable you to find just about any places that are near you, as well as quickly pulling up directions. Instead of searching for "coffee shops," for example, just say "OK Google, where's the nearest coffee shop."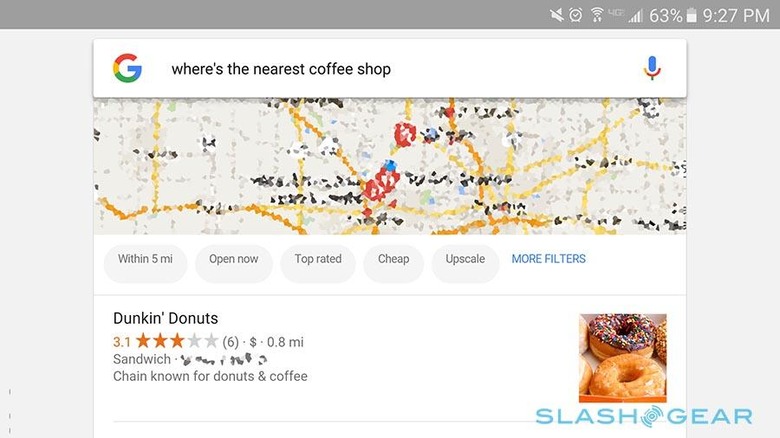 Google will helpfully say, "Here are the nearest coffee shops within X number of miles." The screen will show a map. Beneath it will be a neat list of nearby shops, their star ratings on Google, typical cost range, and what they're known for. In the case of this search, I can also narrow it down by tapping, for example, "open now" to see only the shops that are nearby and that are still open. If you see one you like, tap it and hit "Directions." Google Maps will launch with the fastest route to get you there.
"OK Google, add ... to my Shopping List."
Before using this command, you'll need to download Google Keep, the relatively unknown note app that plays well with Google's voice command (link). Once it's downloaded, keeping a list of groceries is as easy as saying, "OK Google, add coffee to my shopping list." Or whatever item you need to buy. Google Keep will launch, a dedicated Shopping List will automatically open, and the item will be added alongside a checkbox. Once you buy the item, tap the checkbox and a line will be added through the item, marking it as purchased.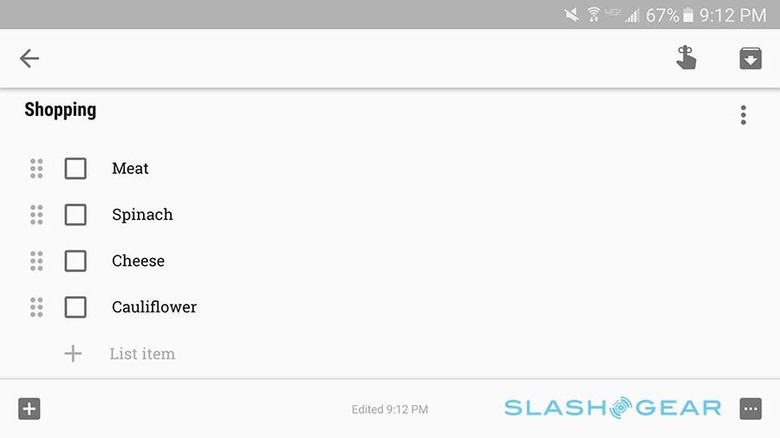 "OK Google, what's the square root of 278."
Your smartphone has a calculator app, but it's a waste of time to use it. If a math problem comes your way and you don't know the answer, you can say, "OK Google, what's the result of ... minus/plus/divided by/etc of ...?" Or any other type of math question, including ones that would require a formula to solve (assuming you know how to ask the question properly). You could, for example, ask, "OK Google, what is the circumference of a circle that has a diameter of 10.75 inches?"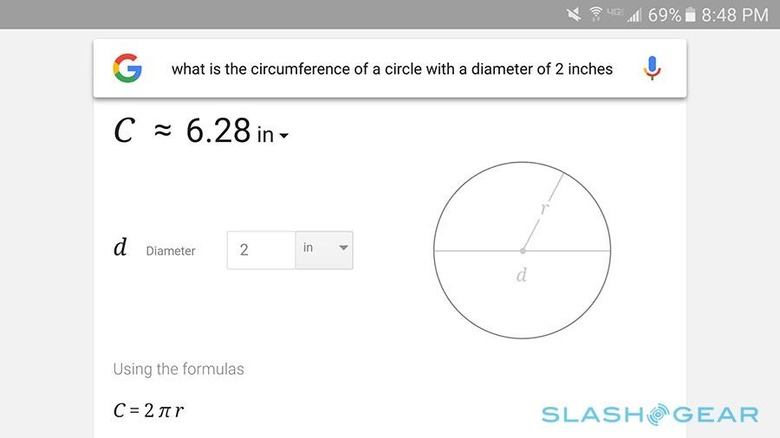 In addition to reading you the answer, Google will also show you the formula used to solve for the problem, and any related formulas you need to know.
"OK Google, set an alarm for..."
The number of people who use their smartphones as an alarm clock but aren't aware this voice command exists is mind-boggling. It's that simple: "OK Google, set an alarm for 7AM." A little spinning thing will show up, then Google will announce that it has set an alarm for that particular time. This feature is even better if you own an Android Wear smartwatch: just hold up your watch and say that command. Not only will you get a confirmation, but when the time rolls around, the watch on your wrist will vibrate to wake you up.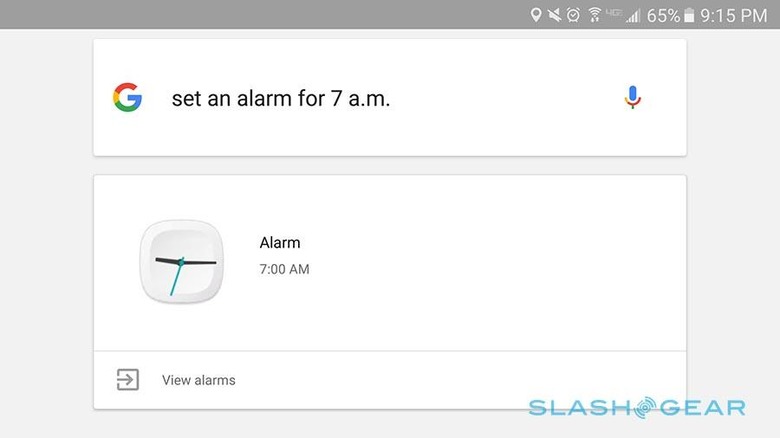 "OK Google, text/call/message/email... "
Let's say you're cooking dinner, your hands are knuckle-deep in dough, and you need to ask your partner to bring home a certain ingredient from the store. You could pause your cooking activities, wash your hands, tap out the text, then start again, or you could just use a simple voice command: "OK Google, text John Doe I need you to pick up a tomato from the store."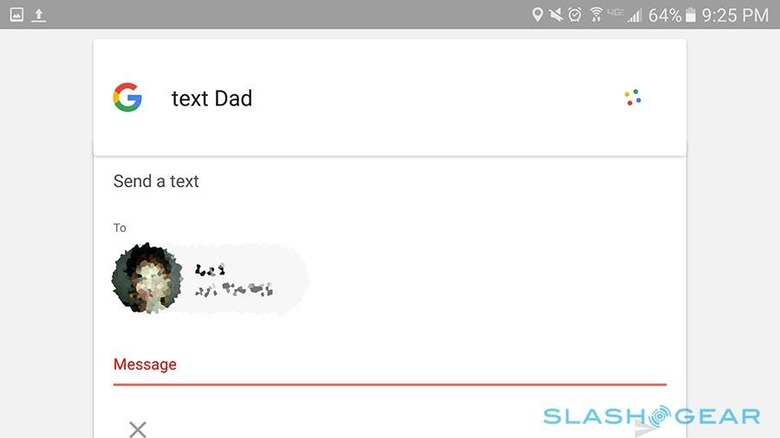 You'll never have to pause your activities. When your phone pings with the reply, say, "OK Google, show me my messages." Google will explain that you have x-number of recent text messages, and will read them to you in order, starting with the newest one and who it is from. This same basic command structure exists for Hangout messages, email and calls, as well, and can be setup for certain apps like WhatsApp and Viber.
Voice commands are great, but cumbersome if your phone is in your pocket. Check out Google Home, the company's dedicated personal assistant device as an alternative!