Five Nights at Freddy's VR: Help Wanted arrives on PS VR this spring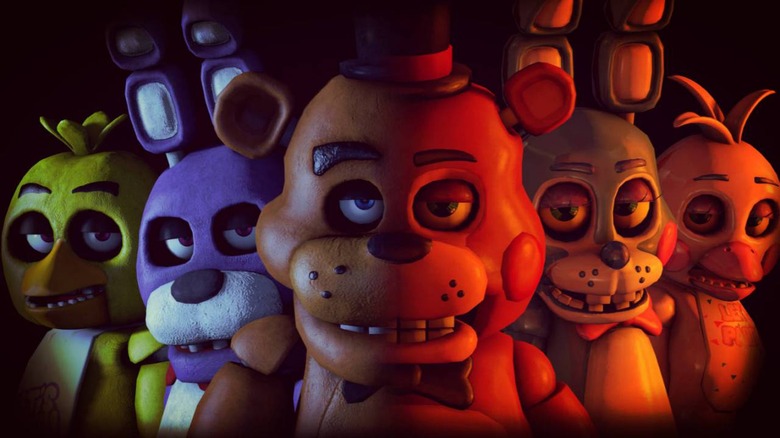 Five Nights at Freddy's, the point-and-click survival horror game that exploded in popularity a few years ago, is coming to PlayStation VR. Sony revealed the plan as part of its PlayStation announcements today, explaining that PS VR players will get access to Five Nights at Freddy's VR: Help Wanted starting this spring, presenting them with a 'collection of VR experiences.'Five Nights at Freddy's was previously launched on mobile, Windows, and Windows Phone as a single-player horror series focused on a fictional pizza franchise called "Freddy Fazbear's Pizza." The player takes on the role of a security guard being haunted by creepy malfunctioning animatronic characters.
In an announcement today, Sony revealed that PS VR owners will be able to purchase Five Nights at Freddy's VR: Help Wanted this spring season, introducing them to characters and iconic situations from the full game series, only with an obvious twist: they'll be virtual reality experiences.
There's an obvious benefit found in virtual reality as a medium for horror games — whereas a monitor or smartphone display is a distant thing that can be moved away, dimmed, or otherwise shielded, a VR headset is strapped to the player's face. There's no quick way to escape the immersive environment, closed eyes aside, leaving the player with a unique feeling of vulnerability.
PS VR players will be able to play FNaF using a PS Move motion controller or DualShock 4 controller for interacting with the fictional pizza shop's lights and doors, picking up objects in the game, controlling video switchers, solving puzzles, and more. Players can expect new features, as well, including the first time in the series that fans can earn collectibles.