Five for the Galaxy Note 5: top features you'd want to use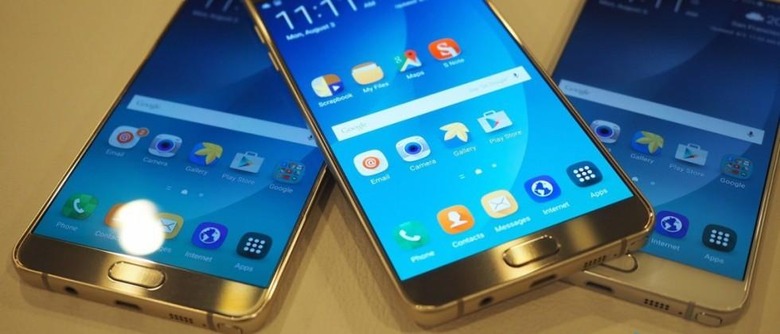 So the cat is out of the bag and the Samsung Galaxy Note 5 is now out in the open. And while its new sleeker metal design is surely breathtaking, it's definitely more than a pretty face. A productivity-oriented phablet at heart, Samsung has loaded the Galaxy Note 5 with features to make your life, especially your professional life, easier. Unsurprisingly, a lot of them revolve around the S Pen, which also got a new look. To help you navigate through the flood of tech specs and features, here's the top 5 things you would definitely one to try first and maybe even forever.
1. The new, more flexible Air Command
Air Command has always been a great tool to take quick action the moment you slide out that S Pen. It takes into account most of the things you'd like to accomplish with a stylus. But while we understand that Samsung wants to promote its own S Pen-enabled apps, especially S Note, there are just times when you wish you could do or launch something more.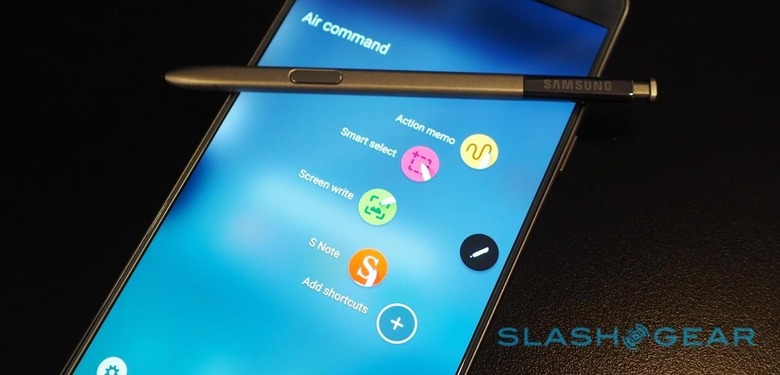 Wish fulfilled, at least on the Galaxy Note 5. Now you can customize the radial menu that pops up when you detach the S Pen or click on that button. You can have up to 5 apps, which is more than enough as a compromise. After all, there aren't many apps there that boast perfect integration with a pressure sensitive stylus like the S Pen, but we're sure you have 1 or 2 favorites.
2. "Screen off" memo
Air Command was designed to let you quickly jump into an action, but, unless your screen is already unlocked, the process of waiting for the display to turn on might already be slowing you down. Now Samsung has a solution for that. Partly thanks to the magic of AMOLED screens, you can now start scribbling your note the moment you pull out the S Pen, even if the screen is still turned off. Now you really do have the digital equivalent of a notepad, with the same speed but with even more flexibility. Productivity-minded users, especially those of the GTD camp, are probably going to love this.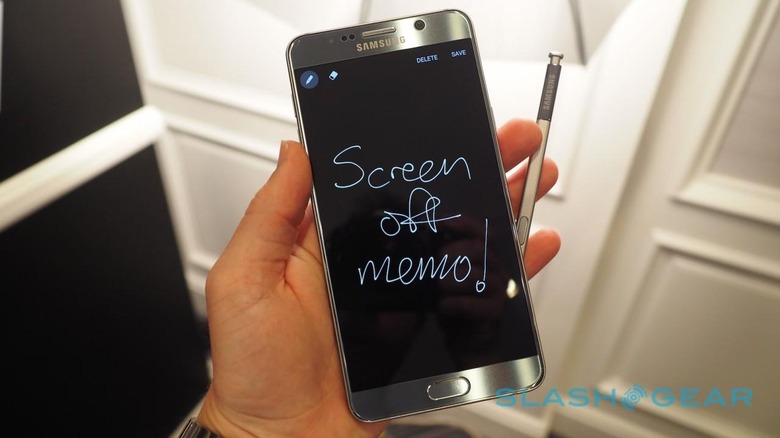 3. YouTube Live Broadcast
Forget Periscope, forget Meerkat. If you have a YouTube channel, which you probably do if you have a Google account, which you probably do if you have an Android device, then you're good to go. Samsung's camera app includes an option to broadcast live on YouTube, just as you would on those two aforementioned live streaming services. But, being on YouTube, your viewers won't need to install a separate app just to watch. They can do it anywhere that has a web browser even! And, since it's YouTube, broadcasts are automatically archived for posterity's sake.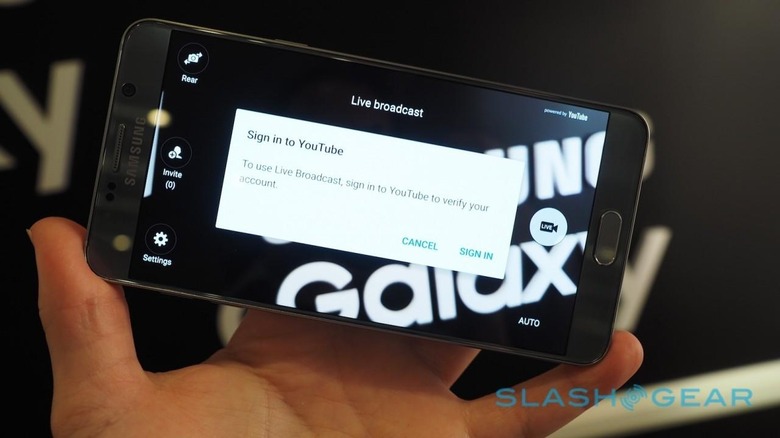 Of course, those features might not sit well with those who prefer to keep things private, but then you always have control over what goes on in your YouTube channel. This feature, however, offers the ultimate convenience in setting things up and getting the word around.
4. PDF annotation
Now you won't need to hunt for third party apps just to sign those digital papers. The Galaxy Note 5 offers built-in PDF annotation features, which can be a godsend for those who routinely work with documents. Whether it be signing digital contracts or making notes on colleagues' work, this productivity phablet has got you covered. Of course, that also means you can make notes on your own PDF books, which makes it similarly ideal for students and eternal learners.
5. Fingerprint Scanner
One tenet of productivity is being able to lower the friction in getting things done, which means being able to quickly jump into a task with minimal effort. And as the iPhone proved, there is no quicker yet also safer way to unlock a smartphone than by using your fingerprint. Last year's Galaxy Note 4 still housed Samsung's odd sensor, which required a very inconvenient swipe instead of the umoving tap we've come to expect. Fortunately, the Galaxy Note 5 takes after the Galaxy S6 and rectifies that situation. Now you can quickly authenticate to your phone, and maybe a wireless payment terminal, with ease and peace of mind. Whether or not you will actually get to use it for Samsung Pay, the new fingerpirint scanner already offers security and convenience by itself.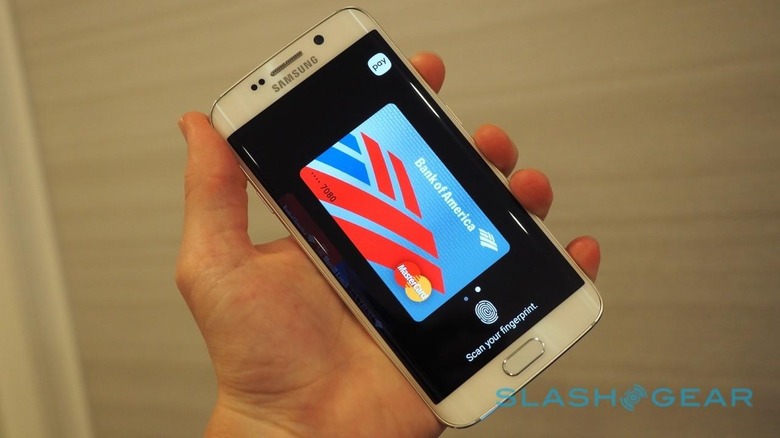 Wrap-up
The Galaxy Note 5 definitely has a lot more to offer, like Scrolling Screenshots or an updated SideSync 4.0. These are just at the very top of the iceberg and we look forward to seeing more. So be on the look out for our in-depth review when we get our alone time with the Samsung Galaxy Note 5.